December! Christmas, good food, cold weather and books! Lots and lots of books. This year, I will be spending a lot of time reading during the holidays and I thought it would be a good idea to make a December reads list. So here are the books I am planning on picking up this month:
Let's start with my kindle books:
Our Endless Numbered Days by Clair Fuller
I'm not quite sure what this book is about. I think it has to do with a girl and her father who took her to the woods in a cabin somewhere in Europe to save them from the world ending. Some years later the girl returns, as an almost adult now to her family home. But what happened in the forest and why is she back? Sounds interesting!
The Teachings of Shirelle: Life Lessons from a Divine Knucklehead by Douglas Green
 This book is kind of a memoir of the author about his time with his rescue dog, Shirelle, and the life lessons that she offered him throughout her time with him. I love dogs and this sounds a lot like Marley & Me by John Grogan so I am very interested to read this book.
Dashing Through the Snow by Debbie Macomber
 This of course is another Christmas themed book about two strangers, a guy and a girl stranded in an airport during Christmas. The only way they will both get to their destinations is with a rental car that they will have to share! Sounds like a fun, wintery read.
And now to my physical copies:
Winter Town by Stephen Emond
I picked this book because it's perfect for Christmas. It's about two friends who meet every year during Christmas as their parents return to their home town to celebrate with their families. But this year, things are different and one of them has changed. Can their long-standing friendship survive after this change?
Dash and Lily's Book of Dares by Rachel Cohn and David Levithan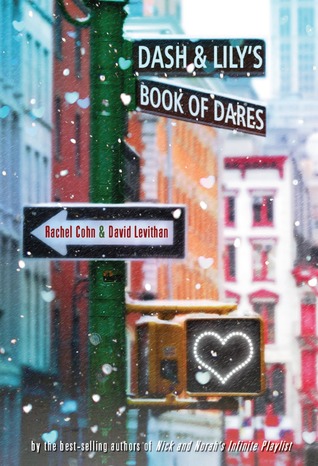 Another Christmas read with a playful atmosphere and of course a Christmas story about a boy and a girl in New York with a book of challenges left in a bookstore shelf. Are Dash and Lily the perfect match or a disaster waiting to happen?
My Heart and Other Black Holes by Jasmine Warga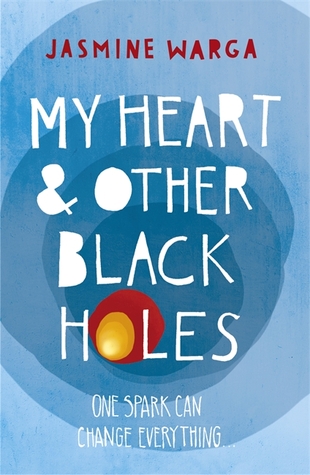 A contemporary, young adult, debut novel published this year about Aysel and Roman who are planing on committing suicide together. I've heard many good things about this book and everyone seems to agree that it's a heart-breaking story. I am very interested!
Finally, to my series:
Deadhouse Gates by Steven Erikson
This is book 2, in the Malazan Book of the Fallen series. A high/epic fantasy series with lots of politics, schemes, magic and gods! If you are into fantasy, you are definitely going to enjoy this one. The first book is Gardens of the Moon by Steven Erickson in which we are introduced into this magical world where gods can interact with mortals. This series is quite hard to read and requires your full attention while reading the books. I have no idea what Deadhouse gates is going to be about, Steven Erickson is full of surprises and I am excited to continue with this second book.
Hollow City by Ransom Riggs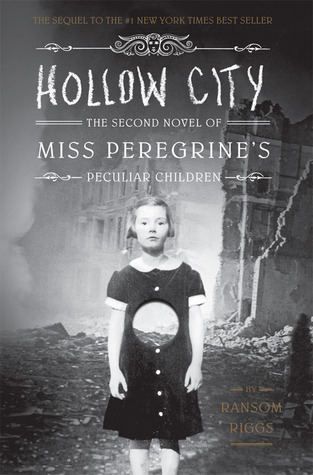 Another second book in a trilogy this time. The first book of this series is Miss Peregrine's Home for Peculiar Children by the same author. This is a young adult, supernatural series that has to do with time travel. These books include some really cool and creepy pictures to accompany the story and create a creepy atmosphere although the story itself is not actually spooky at all, rather it's more on the mystery side of things.
The Ask and the Answer by Patrick Ness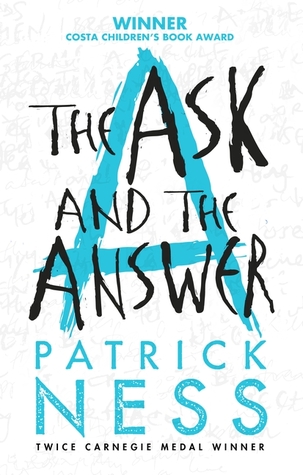 In December I am also planning on reading the second book in the Chaos Walking trilogy. I started reading this trilogy quite late but I am enjoying it a lot so far. This is a young adult, dystopian, science fiction adventure taking place in a world where everyone can hear each other's thoughts!
You can find the above mentioned books here:
My Heart and Other Black Holes