Happy New Year everyone! I wish a wonderful 2016 to all with lots of awesome books and reading of course! With my new and improved 2016 reading challenge, I have to start with some serious reading in January. This month I am planning on reading many short books and also finishing two series that I started in 2015. Here is my list of books to be read this month.
My kindle books:
The Core of the Sun by Johanna Sinisalo
This is a dystopian, science fiction novel taking place in a an alternative history present where the Eusistocratic Republic of Finland has created a new subspecies of humans called eloi. Eloi are submissive, receptive women used for sex and house chores while the strong and independent women are  sterilised so as not to carry on their genes.
The Zombie Stories of H. P. Lovecraft by H. P. Lovecraft
This is a collection of six short, horror stories about zombies published between 1921 and 1933!
Deal breakers by Laura Lee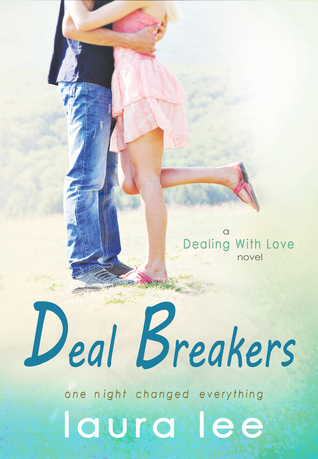 A contemporary, young adult, romance novel; the first one of the Dealing with Love series.
Night and the Enemy by Harlan Ellison and Ken Steacy
Another collection of short stories in the form of a graphic novel this time about the war between Earth and Aliens!
Outback Promise by Maggie Bolitho
Ros and Grady, a married couple have watched their relationship fall apart since the death of their son to a hit-and-run driver. They decide to take a trip to Australia and try to strengthen their bond and move over the past into a stronger marriage. But this trip turns out to be more difficult than they had expected.
My Name is Lucy Barton by Elizabeth Strout
When Lucy wakes up in the hospital after her operation her mother is sitting in the chair next to her bed. Lucy hasn't talked to her mother in years and now it's the perfect time to mend their bond. This is a short novel about the delicate relationship between a mother and her daughter.
If I Stay by Gayle Forman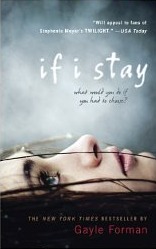 I don't know much about this book. Mia, the protagonist was in a horrible car crash and she survived it. This must be a very sad story and it has also been transferred to the big screen.
And now to my physical copies:
The Great Gatsby by F. Scoot Fitzgerald
I still haven't read this book and this is no longer allowed so..it's time! This is a classic novel following Jay Gatsby, a very wealthy man in America in the 1920s.
Blood Follows and The Lees of Laughter's End by Steven Erikson
Blood Follows and The Lees of Laughter's End are two novellas of the Malazan Book of the Fallen series by Steven Erikson and the first and second book of the Bauchelain and Korbal Broach series. I am not completely sure what this novella is about, but Steven Erikson has fail to disappoint me so far.
Library of Souls by Ransom Riggs
The third and last novel in the Miss Peregrine's Peculiar Children series. I really like these covers, seriously!
Monsters of Men by Patrick Ness
The completion of the Chaos Walking series by Patrick Ness. This edition includes a bonus short story which should be very interesting.
You can buy any of these books from the BookDepository here:
The Zombie Stories of H. P. Lovecraft
My Name Is Lucy Barton (Pre-order, Release date: 4th February 2016)