I found a few interesting books being published this month on goodreads and decided to share them with you according to their genre.
Fiction
My Name Is Lucy Barton by Elisabeth Strout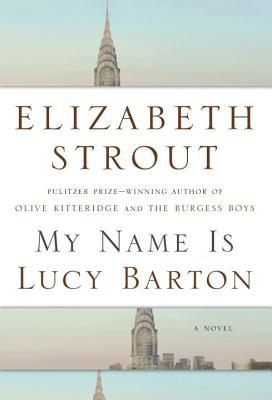 This book is also on my to-be-read list for January and it deals with the relationship between a mother and her daughter. Elizabeth Strout is a very well-known author who has written numerous novels, although this is going to be my first book from her.
The Things We Keep by Sally Hepworth
The Things We Keep is a story about a man and a woman who fall in love in an assisted living facility since they both suffer from early Alzheimer's disease.
Young Adult
Passenger by Alexandra Bracken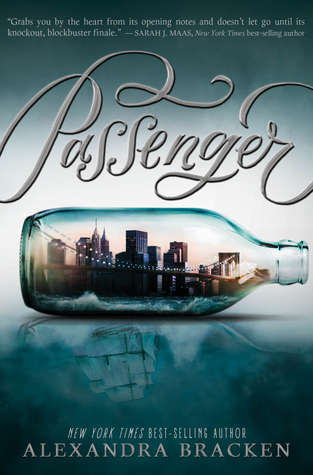 This is the first book in the new young adult, time travelling Passenger series by Alexandra Bracken who also wrote the much known science fiction, dystopian series The Darkest Minds.
This is Where It Ends by Marieke Nijkamp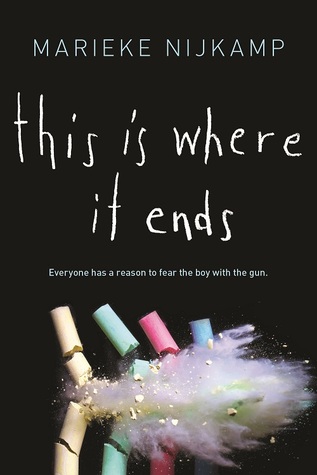 This book sounds really interesting! I will quote goodreads' synopsis because I found the description very intriguing:
10:00 a.m.
The principal of Opportunity, Alabama's high school finishes her speech, welcoming the entire student body to a new semester and encouraging them to excel and achieve.

10:02 a.m.
The students get up to leave the auditorium for their next class.

10:03
The auditorium doors won't open.

10:05
Someone starts shooting.
Sword and Verse by Kathy MacMillan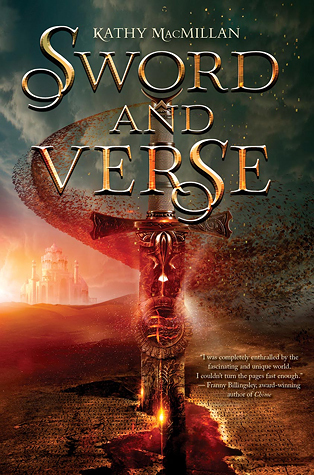 A new young adult, fantasy book that functions as a stand alone, although the author says she is preparing a sequel. Could be interesting, especially because there won't be any cliffhangers at the end.
Truthwitch by Susan Dennard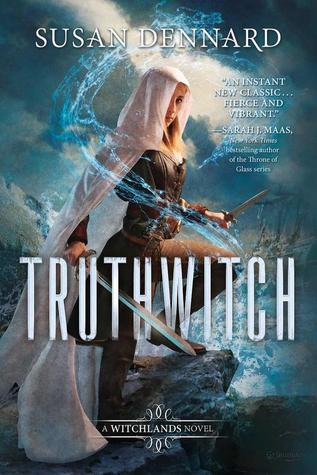 Another young adult fantasy first book in The Witchlands series. Robin Hobb, the author of the Liveship Traiders Trilogy, gave this book 5 stars and that was all the convincing I needed to add it to my want-to-read list!
Mystery/Thriller
The Ex by Alafair Burke
A mystery novel of a woman who ruined her ex fiance's life and now gets the chance to save him by representing him in court as his lawyer, because he is accused of triple homicide.
14 Days to Die by A. B. Whelan
Another very interesting novel! A housewife, used to her dull life and pretending that she doesn't know her husband is cheating on her as she doesn't want to disturb her perfectly normal life. One day. though, a man with a foreign accent calls her to inform her that her husband has put a price on her head! Whaaat?
Fantasy
All the Birds in the Sky by Charlie Jane Anders
Two childhood friends meet again as the end of the world is coming. Now, as adults they have developed magical powers and they have a time machine to help them to save the world.
Historical Fiction
The Longest Night by Andria Williams
A debut novel revolving around a family and based on a true story about the only fatal nuclear accident in America. It definitely sounds very interesting.
Fallen Land by Taylor Brown
This cover is sooo pretty! Fallen Land is a love story about a couple who is trying to escape a dangerous band of marauders during the Civil War on horseback. Did I mention that it's also a debut novel?
Graphic Novels
Rosalie Lightning: A Graphic Memoir by Tom Hart
This is a new graphic novel memoir about Tom Hart's young daughter and her untimely death and, quoting goodreads here: "Rosalie Lightning is a graphic masterpiece chronicling a father's undying love."
I am a BookDepository affiliate. If you buy a book through this link, I'll get a small commission:
The Ex (Pre-order)
The Longest Night (Pre-order)