I can't believe it's already February (almost). January was a pretty good reading month for me. I had 12 books on my to-be-read list of January and managed to complete 10 of them which is quite the success I would say. I recently got a Labrador puppy and life has been quite chaotic as you can imagine. You can check out my other blog Pups Unleashed, where I write about dogs and also take a look at my new puppy! I also had the exam period for the University and I was in general very busy, so that's why 10 relatively short books are considered a success in my case. But moving on to the TBR list of February!
The Strange and Beautiful Sorrows of Ava Lavender by Leslye Walton
Ava Lavender is a girl who was literally born with wings. In this book we follow the story of her family through three generations, from her grandmother to her mother and eventually to Ava while she is trying to understand her unusual peculiarity. I started this book in the last days of January but I will finish it in February. So far it is interesting but what I enjoy most about it is the writing style.
BookDepository: The strange and beautiful sorrows of Ava Lavender
The Assassin's Curse by Cassandra Rose Clark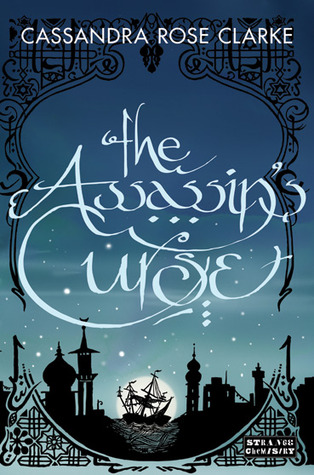 February is going to be the month of pirate stories and it shall begin with this one. First of all, I really like the cover. This is a book about a girl who is supposed to marry a rich guy but she doesn't want to. As you can tell, I don't know much about the story and I would rather dive into it blind to be honest but I will let you know about my thoughts as soon as I read it. This book is soon going out of print so if you are interested in reading it you should hurry up and get a copy of it while it's still available!
The Nightingale by Kristin Hannah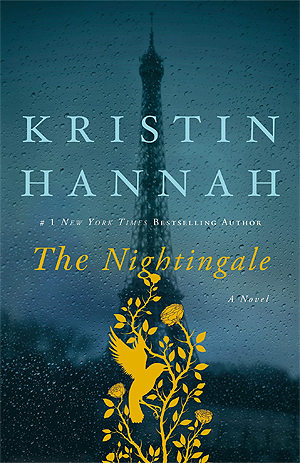 In 2016 I said to myself that I need to expand my horizons and get out of my comfort zone with books. A part of this branching out movement is reading some historical fiction novels and this is one of them. I don't know much about the story other than it's a historical fiction novel that has won the Goodreads Choice Award for historical fiction. I'm intrigued!
BookDepository: The nightingale
The Wurms of Blearmouth by Steven Erikson
 The Wurms of Blearmouth is the fifth book in the Bauchelain and Korbal Broach series of novellas that complement the Malazan Book of the Fallen series. These small novellas are horrible Dark Fantasy short stories of two sorcerers who get into trouble when dead bodies are found to be associated with them.
BookDepository: The wurms of Blearmouth
Where She Went by Gayle Forman
Since in January I finished If I Stay which is the first book in the duology I decided that this month I want to pick up the sequel Where She Went. You can check out my If I stay book review.
BookDepository: Where she went
The Martian by Andy Weir
 This book has been on my bookshelf for a few months now and I am so excited to read it. I have very high expectations because everything about it sounds so awesome! So it's time to finally pick it up and devour it! It's about a guy who gets left behind on Mars because his team thinks he is dead. He is left alone and he has to survive on Mars until the astronauts come to the rescue.
BookDepository: The Martian
The Pirate's Wish by Cassandra Rose Clarke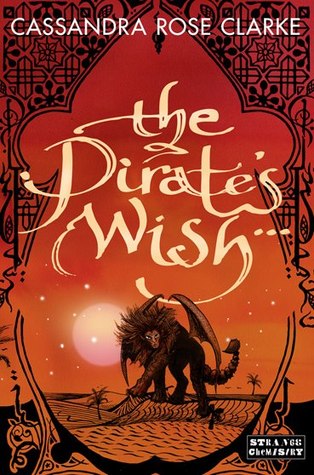 The Pirates Wish is the second book in the Assassin's Curse duology that I will be starting and finishing this month.
BookDepository: The pirate's wish
Work Like Any Other by Virginia Reeves
 Another historical fiction book about a man who was sentenced to prison for manslaughter and now has to piece his life back together. This book comes out in March and I was sent an early review copy. It definitely sounds very interesting!
BookDepository: Work like any other (pre-order) Expected publication: 1st of March 
Memories of Ice by Steven Erikson
 The third book in the Malazan Book of the Fallen series. This is an epic, dark fantasy series that I am really enjoying so far. You can check out my review for the first and second books here: Gardens of the Moon (Book 1), Deadhouse Gates (Book 2).
BookDepository: Memories of ice
The Dust of 100 Dogs by A. S. King
 My first A. S. King novel. This is the story of a normal seventeen-year-old girl with a twist. In her previous life she lived in the 17th century as a pirate and was cursed with the dust of 100 dogs. She was doomed to live 100 lives as a dog before turning human again and keeping her memories intact! Sounds very interesting. Plus it's about pirates so I'm sold!
BookDepository: The dust of 100 dogs
So these are the books I'm reading in February. Also, I might be taking part in a readathon but I will make a new post with the TBR list and information about it soon. Let me know what you are reading this month and if you have any interesting suggestions for me! 🙂
I'm a BookDepository affiliate. If you want to buy a book and you go through this link I get a small referral commission: