Hello everybody 🙂 March is here and I have my "to be read" list ready. First of all, February..February was a tough month for reading. I had my exam period which thankfully ended successfully (so at least it was worth it) and I also had to deal with a little bundle of fury. This is Rhea, my new black Lab puppy. She is now almost 3 moths old and you can check out more about her and Ziggy, my maltese dog, if you'd like in my other blog, Pups Unleashed. So I was a bit delayed with my book reading schedule but ya know..life!
But for now, let's start with my March TBR list:
Memories of Ice by Steven Erikson
Memories of Ice is the third book in the Malazan Book of the Fallen series by Steven Erikson. The series follows a vast number of characters across different continents and Erikson's storytelling is just brilliant. You know you are reading a hardcore high/dark fantasy series when you have these mass market editions of books that are at around 900 pages long! In this third book, according to the synopsis at the back, many of the characters from Gardens of the Moon will return but there will also be many more players introduced (of course, what did I expect!).
BookDepository: Memories of Ice
Star Teacher by Jack Sheffield
Jack Sheffield has been writing this series about a headteacher at Ragley village school and Star Teacher is the 9th book in the series I believe. I received this book from NetGalley in exchange for an honest review but I'm kind of scared that I will have no idea what is going on if I'm about to read the 9th book of a series! The only information that I have is that this story takes place in 1985. So uhm..yeah..we'll see. Apparently, it's a very popular series, according to the Goodreads ratings. If you guys have read this book, let me know if I will be completely lost when I pick it up!
The Picture of Dorian Gray by Oscar Wilde
So, as I mentioned in my reading challenge for 2016, I want to read three classics this year and The Picture of Dorian Gray is a book I've been meaning to pick up for many years but for some reason it hasn't happened yet. But I'm very excited to read a Gothic novel that is so important for the British literature. This is my edition of the book here on the left. I wish Penguin would publish it in this beautiful Modern Classics edition like The Great Gatsby or The Curious Case of Benjamin Button. Do you know which one I mean?
BookDepository: The Picture of Dorian Gray (my edition)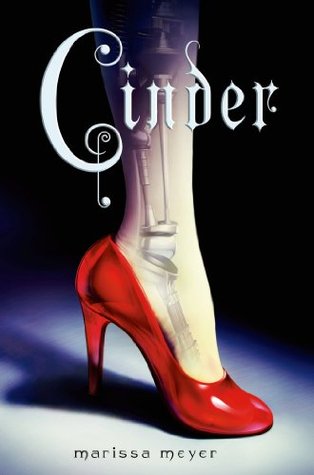 It's going down. I'm reading Cinder!
Finally, I've been hearing about this series for ever and still haven't picked it up but now this will soon change. If you haven't heard of this book before, this is a Cinderella retelling with a slight alteration. Cinder is a cyborg! Yeah, I want to know how that is going to work.
The Sealed Letter by Emma Donoghue
Do you know the movie Room that is based on the novel Room? Well, The Sealed Letter is from the same author. This is a historical fiction novel with an LGBTQ protagonist. The story is based on a real life divorce case in England in 1864. So we have Victorian era, historical fiction and a queer romance. That sounds super intriguing to me!
BookDepository: The Sealed Letter
The Darkest Minds by Alexandra Bracken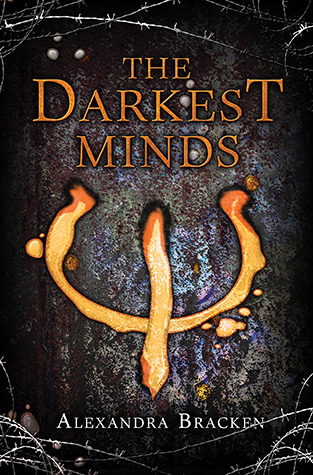 Another extremely hyped series that I'm going to be starting this month. Don't ask me how, but I've managed to not read the synopsis of this book so far and I still don't have a clear picture of what it is about. And I kind of like that I'm going into it blind.The only solid piece of information I have about this book is that it's a YA sci-fi story. I'm excited!
BookDepository: The Darkest Minds
The Art of Being Normal by Lisa Williamson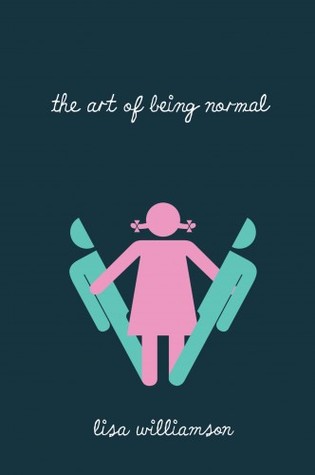 And finally, I have a book that I'm very very excited about. David Piper has a secret. His parents think he is gay but David actually wants to be a girl. This is a story of a boy going through very difficult times at school.
BookDepository: The Art of Being Normal
So this is my reading plan for March. I have fewer books than usual but they are longer and will probably take more time to finish. Also, what a variety of genres huh? From a classic, to YA and from hardcore fantasy to LGBTQ+. What are you guys planning on reading this month? Have you read any of the books in my TBR list and if so did you like them? And as always, thanks for stopping by my blog 🙂
I'm a BookDepository affiliate. If you want to buy a book online (with free shipping worldwide and you go through my links (which I listed above) I'll get a small commission.