Hello fellow book lovers! Today, I'm here with my third monthly new books suggestions 🙂
Fiction
The Nest by Cynthia D'Aprix Sweeney
This is a debut novel following the Plumb family who have been dealing with many problems and tensions over the past years. When the troubles finally explode, the four siblings have to figure out how to handle "The Nest", their family's joint trust fund which they will soon be receiving. In this story we follow four different people, Leo, Melody, Jack and Beatrice and their struggles, fights, choices and truths that tear them apart but also bring them together as a family.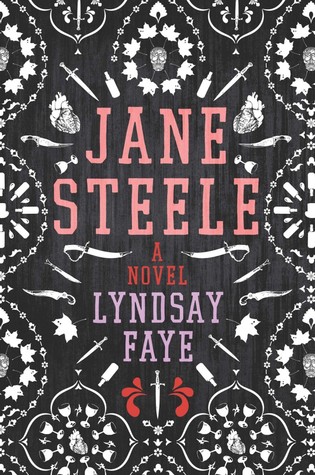 Have you read Jane Eyre? Well, here's a small confession. I haven't..But I'm planning on doing it soon (if that makes me less of a horrible book blogger!). Anyway, this book, as you probably guessed, is a Gothic retelling of Jane Eyre. Of course, for me it's probably best to wait until I've actually read the one and only Jane Eyre, but still I don't have to wait until I add this book on my "want-to-read" list, right?
Somewhere Out There by Amy Hatvany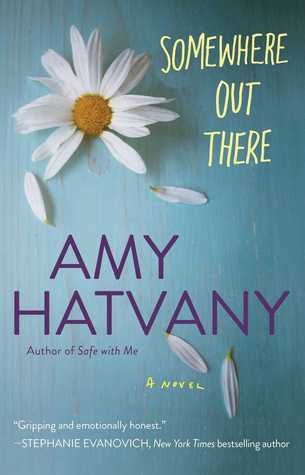 Two different women born to the same mother. Natalie Clark knows she is adopted but could never talk to her adoptive mum about her past. When her daughter must complete a school project about the family tree, she is given an opportunity to explore her roots. Brooke has been going from one foster home to the next. Her childhood has certainly been scary and traumatic. When she finds out she is pregnant, she is faced with the decision of keeping the baby or giving it up for adoption. After 35 years apart, these two sisters meet again and confront the mother who abandoned them.
BookDepository : Somewhere out there
Young Adult
Rebel of the Sands by Alwyn Hamilton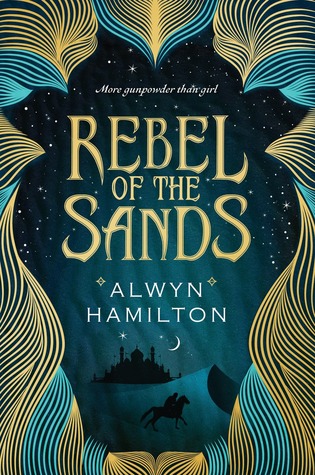 A new fantasy trilogy with a badass female protagonist who wants to escape her boring life doomed to marry someone she doesn't really want to. When one day Amani meets Jin during a shooting contest, she finds in him the help she needs to not only run away but also discover who she really is. And of course a good YA fantasy trilogy doesn't lack the necessary romantic element. Readers on Goodreads characterise this book as a Western so that's pretty interesting!
BookDepository: Rebel of the Sands
The Great Hunt by Wendy Higgins
The Great Hunt is a retelling of the brothers' Grimm story "The Singing Bone" which to be completely honest, I have never even heard of. Because of that I haven't read the synopsis. Have you guys read this book? Do you advise readers to first try The Singing Bone before picking up The Great Hunt?
BookDepository: The Great Hunt
A Study in Charlotte by Brittany Cavallaro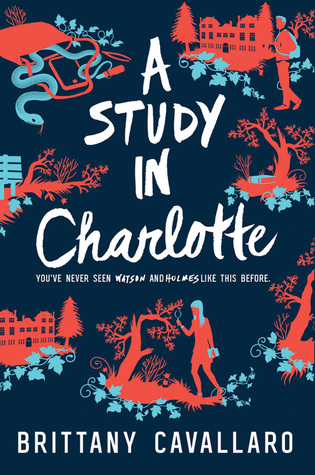 So Jamie Watson is the 16-year-old great-great-grandson of the John Watson and Charlotte Holmes is the great-great-granddaughter of (you guessed it) the famous Sherlock Holmes. Jamia has always been fascinated by Charlotte but when they finally meet it looks like they are more inclined to become rivals rather than anything else.When a student from their high school dies, we've got ourselves a mystery (of course!).
BookDepository: A Study in Charlotte
Into the Dim by Janet B. Taylor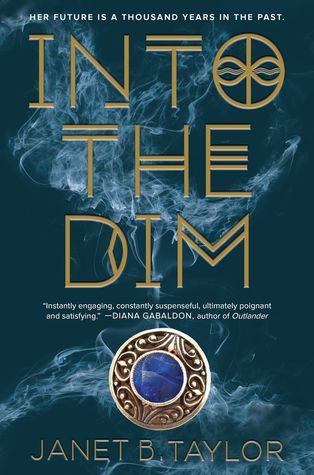 Hope Walton is a 16-year-old girl who upon losing her mother decides to go to Scotland and dig into her mother's past. When she discovers that her mother was a member of a secret time travelers' society she only has 72 hours to save her and bring her back with her to their own time. The first book in a YA fantasy series in a time travelling adventure.
Mystery/Thriller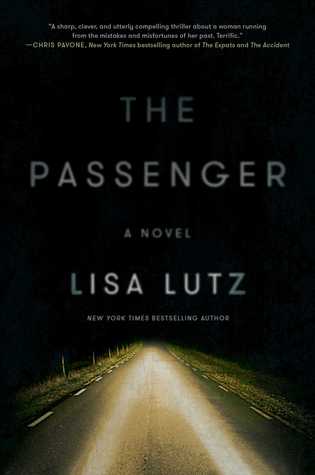 Two days after Tanya leaves her husband's body in her house she changes her identity and appearance with the help of Blue, a bartender who offers her a place to stay. A friendship and strong partnership soon forms between the two women while Tanya keeps changing her identity in her pursue to live off the grid.
 I will use part of the Goodreads synopsis again because I found it very interesting:
Former special ops pilot Maya, home from the war, sees an unthinkable image captured by her nanny cam while she is at work: her two-year-old daughter playing with Maya's husband, Joe—who had been brutally murdered two weeks earlier.
What??I need to read this right now!
 This new novel has been compared to The Girl on the Train and The Husband's Secret. Aubrey's husband has gone missing five years ago and the state has finally declared him deceased. But Aubrey doesn't get the closure she wants but is haunted by a strangely familiar figure.Sounds like a good ol' mystery to me!
 Here's part of the synopsis I found on Goodreads for this book:
It's 3:00am. Do you know where your husband is?
It's 3:00am. Your husband has just become a spy.
An espionage thriller, something I've personally never read before and I'm definitely intrigued!
Science Fiction
Arkwright by Allen Steele
This is a book meant for fans of epic science fiction and the movies Gravity and Interstellar. Of course, after recently reading the Martian, I'm interested in yet another space adventure. Plus, I also enjoyed both of these movies so I must have this book.
Quantum Night by Robert J. Sawyer
 Jim Marchuk has discovered a flawless technique for discovering the previously impossible-to-detect psychopaths in the society. While his discovery is being reviewed though, he finds out that his memory has a 6-month void from 20 years ago. Well, I'm interested in Forensic Psychology and I like sci-fi novels so this is probably something right up my alley!
Fantasy
The Last Days of Magic by Mark Tompkins
An epic novel of magic and mysticism, Celts and faeries, mad kings and druids, and the goddess struggling to reign over magic's last outpost on the Earth.
Do I need to say anything more than that? And look at this beautiful cover! I need to read this fairytale now.
BookDepository: The Last Days of Magic
Once they were a band of mercenaries who shook the pillars of the world through cunning, alchemical brews, and cold steel. Whoever met their price won.
Now, their glory days behind them, scattered to the wind, and their genius leader in hiding, they are being hunted down and eliminated one by one.
Surprisingly (maybe), this book hasn't received many good reviews (at least so far). Still, it's a fantasy standalone and I think I will give it a try.
Historical Fiction
America's First Daughter by Stephanie Dray and Laura Kamoie
 A new historical fiction novel about the life of Thomas Jefferson's daughter. This book has been getting really good reviews on Goodreads so far and since I'm getting more into historical fiction lately this was an immediate addition to my "want-to-read" list. Plus, I haven't read an American history book yet so this sounds like a great start!
BookDepository: America's First Daughter
The Summer Before the War by Helen Simonson
 A story about love in the brick of World War I this time. Is this going to be like The Nightingale by Kristin Hannah? This time we are in East Sussex in 1914 but I refused to read more of the synopsis than that. Apparently this is a bestselling author who also wrote Major Pettigrew's Last Stand (no idea what that's about) but everything about this book sounds good to me!
BookDepository: The Summer Before the War
The Two-Family House by Lynda Cohen Loigman
 We are in Brooklyn in 1947 during a blizzard storm two sisters by marriage give birth to their babies born minutes apart. These two women have a deep friendship that starts to slowly unravel and break apart as the years go by in this two-family house. Mystery surrounds their relationship and why it has began disintegrating.
BookDepository: The Two-Family House
Graphic Novels & Comics
Archie Vol. 1 by Mark Waid, Fiona Staples and Annie Wu
 Where you reading Archie as a child? I was! So this makes me already interested in seeing what this first volume is all about. Another fact that reinforces this curiosity is the name Fiona Staples which belongs to the lady who illustrated the graphic novel series Saga.
So these are some of the books I found very interesting and added to my "want-to-read" list on Goodreads. Have you read any of them yet or did you find some you liked? What books did you add on your wish list this month? Thank you for stopping by my blog and I hope you found some good suggestions for your favourite genres 🙂
I'm a BookDepository affiliate. If you want to buy a book online (with free shipping worldwide) and you go through one of the links I have above I'll get a small commission.
You can also add me Goodreads! 🙂