Today, I come to you with a collective book haul from the months of February and March! 😀
The Picture of Dorian Gray by Oscar Wilde
 Expanding my classics section of my bookshelves, it was time for this addition. Book synopsis:
Dorian Gray is having his picture painted by Basil Hallward, who is charmed by his looks. But when Sir Henry Wotton visits and seduces Dorian into the worship of youthful beauty with an intoxicating speech, Dorian makes a wish he will live to regret: that all the marks of age will now be reflected in the portrait rather than on Dorian's own face. The stage is now set for a masterful tale about appearance, reality, art, life, truth, fiction, and the burden of conscience. Oscar Wilde's only full-length novel is a lasting gem of sophisticated wit and playfulness, which brings together all the best elements of his talent in a reinterpretation of the Faustian myth.
BookDepository: The picture of Dorian Gray (same edition as mine)
House of Chains by Steven Erikson
The fourth "monster" book (in size and conception) in the Malazan Book of the Fallen Series. Do you like epic fantasy/ dark fantasy or as Patrick Rothfuss calls it, Big Fat Fantasy? Go pick up this series. It's mind-blowing! Book synopsis:
In Northern Genabackis, tribal mountain warriors raid southern flatlands. Years later, Tavore, Adjunct to the Empress, enters the last Malazan stronghold. New to command, she must hone 12,000 recrutis to resist the Whirlwind of her sister Sha in the Holy Desert. The power struggle of the seer's warlords threatens the soul of the rebellion.
BookDepository: House of chains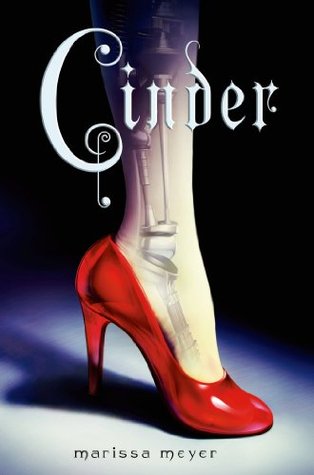 Cinder is the first book in the very successful and much praised YA series of the Lunar Chronicles. Basically, this is a Cinderella retelling but with cyborgs and robots and stuff. Book synopsis:
Humans and androids crowd the raucous streets of New Beijing. A deadly plague ravages the population. From space, a ruthless lunar people watch, waiting to make their move. No one knows that Earth's fate hinges on one girl.
Cinder, a gifted mechanic, is a cyborg. She's a second-class citizen with a mysterious past, reviled by her stepmother and blamed for her stepsister's illness. But when her life becomes intertwined with the handsome Prince Kai's, she suddenly finds herself at the center of an intergalactic struggle, and a forbidden attraction. Caught between duty and freedom, loyalty and betrayal, she must uncover secrets about her past in order to protect her world's future.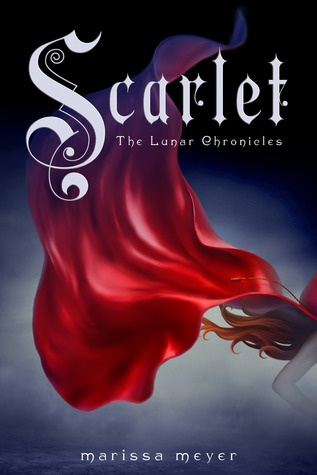 The second book in the Lunar Chronicle series and I don't know if you guessed it but this is a fairy tale retelling of the Red Riding hood. Book synopsis:
Cinder, the cyborg mechanic, returns in the second thrilling installment of the bestselling Lunar Chronicles. She's trying to break out of prison—even though if she succeeds, she'll be the Commonwealth's most wanted fugitive.
Halfway around the world, Scarlet Benoit's grandmother is missing. It turns out there are many things Scarlet doesn't know about her grandmother or the grave danger she has lived in her whole life. When Scarlet encounters Wolf, a street fighter who may have information as to her grandmother's whereabouts, she is loath to trust this stranger, but is inexplicably drawn to him, and he to her. As Scarlet and Wolf unravel one mystery, they encounter another when they meet Cinder. Now, all of them must stay one step ahead of the vicious Lunar Queen Levana, who will do anything for the handsome Prince Kai to become her husband, her king, her prisoner.
The Darkest Minds by Alexandra Bracken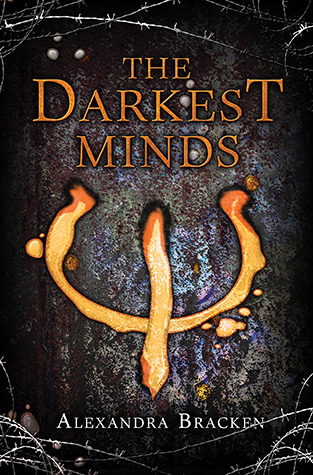 A sci-fi, dystopian, YA series that's been out for a while and has collected many fans the past 4 years. The Darkest Minds is the first book in the series. Book synopsis:
When Ruby woke up on her tenth birthday, something about her had changed. Something frightening enough to make her parents lock her in the garage and call the police. Something that got her sent to Thurmond, a brutal government "rehabilitation camp." She might have survived the mysterious disease that had killed most of America's children, but she and the others emerged with something far worse: frightening abilities they could not control.
Now sixteen, Ruby is one of the dangerous ones. When the truth comes out, Ruby barely escapes Thurmond with her life. She is on the run, desperate to find the only safe haven left for kids like her—East River. She joins a group of kids who have escaped their own camp. Liam, their brave leader, is falling hard for Ruby. But no matter how much she aches for him, Ruby can't risk getting close. Not after what happened to her parents. When they arrive at East River, nothing is as it seems, least of all its mysterious leader. But there are other forces at work, people who will stop at nothing to use Ruby in their fight against the government. Ruby will be faced with a terrible choice, one that may mean giving up her only chance at having a life worth living.
BookDepository: The Darkest Minds
Afterworlds by Scott Westerfeld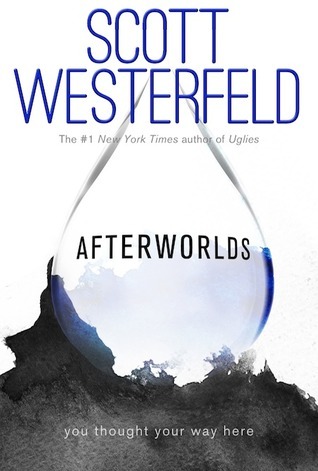 Did you guys also think that Afterworlds was going to be another sci-fi, dystopian YA novel like Scott Westerfeld's other series like the Uglies? Even the freaking cover of the book suggests so, no? But apparently, this is a YA contemporary! Doesn't that make you want to read it even more, especially if you've read the Uglies series by this guy?
Darcy Patel has put college and everything else on hold to publish her teen novel, Afterworlds. Arriving in New York with no apartment or friends she wonders whether she's made the right decision until she falls in with a crowd of other seasoned and fledgling writers who take her under their wings…
Told in alternating chapters is Darcy's novel, a suspenseful thriller about Lizzie, a teen who slips into the 'Afterworld' to survive a terrorist attack. But the Afterworld is a place between the living and the dead and as Lizzie drifts between our world and that of the Afterworld, she discovers that many unsolved – and terrifying – stories need to be reconciled. And when a new threat resurfaces, Lizzie learns her special gifts may not be enough to protect those she loves and cares about most.
All the Light We Cannot See by Anthony Doerr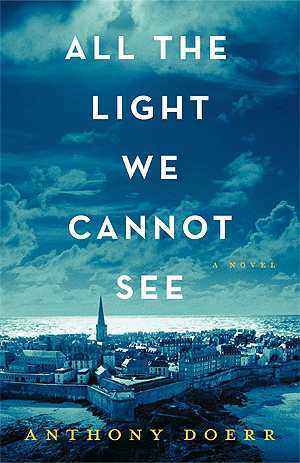 Since I've been very into historical fiction lately and everybody has been praising and recommending this book I decided that I should have it on my shelf and voila! Book synopsis:
Marie-Laure lives with her father in Paris near the Museum of Natural History, where he works as the master of its thousands of locks. When she is six, Marie-Laure goes blind and her father builds a perfect miniature of their neighborhood so she can memorize it by touch and navigate her way home. When she is twelve, the Nazis occupy Paris and father and daughter flee to the walled citadel of Saint-Malo, where Marie-Laure's reclusive great-uncle lives in a tall house by the sea. With them they carry what might be the museum's most valuable and dangerous jewel.
In a mining town in Germany, the orphan Werner grows up with his younger sister, enchanted by a crude radio they find. Werner becomes an expert at building and fixing these crucial new instruments, a talent that wins him a place at a brutal academy for Hitler Youth, then a special assignment to track the resistance. More and more aware of the human cost of his intelligence, Werner travels through the heart of the war and, finally, into Saint-Malo, where his story and Marie-Laure's converge.
BookDepository: All the light we cannot see
So these are the "new" books I got and I'm very excited to get into soon ( I am actually currently reading Cinder and The Picture of Dorian Gray). What books did you guys purchase lately? Which ones of mine did you read and enjoy most? 🙂 Thanks for stopping by and happy reading!
I'm a BookDepository affiliate. If you want to buy a book online (free shipping) and you go through my links (above) I'll get a small commission! 😀