Hello everybody! Today, I thought we could check out together some of the new book releases for the month of April! 🙂
Fiction
Eligible: A Modern Retelling of Pride and Prejudice by Curtis Sittenfeld
The fourth part in the six-part Austen Project in which six bestselling contemporary authors rewritten JAne Austen's complete works giving them their own unique perspective. Book synopsis:
This version of the Bennet family—and Mr. Darcy—is one that you have and haven't met before: Liz is a magazine writer in her late thirties who, like her yoga instructor older sister, Jane, lives in New York City. When their father has a health scare, they return to their childhood home in Cincinnati to help—and discover that the sprawling Tudor they grew up in is crumbling and the family is in disarray.
Youngest sisters Kitty and Lydia are too busy with their CrossFit workouts and Paleo diets to get jobs. Mary, the middle sister, is earning her third online master's degree and barely leaves her room, except for those mysterious Tuesday-night outings she won't discuss. And Mrs. Bennet has one thing on her mind: how to marry off her daughters, especially as Jane's fortieth birthday fast approaches.
Enter Chip Bingley, a handsome new-in-town doctor who recently appeared on the juggernaut reality TV dating show Eligible. At a Fourth of July barbecue, Chip takes an immediate interest in Jane, but Chip's friend neurosurgeon Fitzwilliam Darcy reveals himself to Liz to be much less charming. . . .
And yet, first impressions can be deceiving.
BookDepository: Eligible: A Modern Retelling of Pride and Prejudice
Young Adult
When We Collided by Emery Lord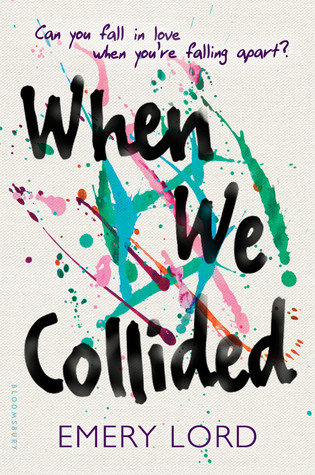 A new YA contemporary book that deals with mental illness. Book synopsis:
Meet Vivi and Jonah: A girl and a boy whose love has the power save or destroy them.
Vivi and Jonah couldn't be more different. Vivi craves anything joyful or beautiful that life can offer. Jonah has been burdened by responsibility for his family ever since his father died. As summer begins, Jonah resigns himself to another season of getting by. Then Vivi arrives, and suddenly life seems brighter and better. Jonah is the perfect project for Vivi, and things finally feel right for Jonah. Their love is the answer to everything. But soon Vivi's zest for life falters, as her adventurousness becomes true danger-seeking. Jonah tries to keep her safe, but there's something important Vivi hasn't told him.
BookDepository: When We Collided
Flamecaster by Cinda Williams Chima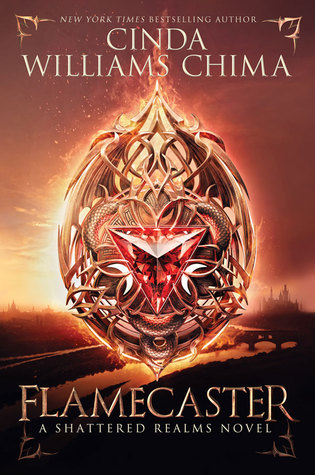 From the author of the Seven Realms series, comes a new series set in the same world. I still haven't read the Seven Realms series but I'm excited! Book synopsis:
Adrian sul'Han, known as Ash, is a trained healer with a powerful gift of magic—and a thirst for revenge. Ash is forced into hiding after a series of murders throws the queendom into chaos. Now Ash is closer than he's ever been to killing the man responsible, the cruel king of Arden. As a healer, can Ash use his powers not to save a life but to take it?
Abandoned at birth, Jenna Bandelow was told that the mysterious magemark on the back of her neck would make her a target. But when the King's Guard launches a relentless search for a girl with a mark like hers, Jenna assumes that it has more to do with her role as a saboteur than any birth-based curse. Though Jenna doesn't know why she's being hunted, she knows that she can't get caught.
Eventually, Ash's and Jenna's paths will collide in Arden. Thrown together by chance and joined by their hatred of the king, they will come to rescue each other in ways they cannot yet imagine.
Scarlett Epstein Hates It Here by Anna Breslaw
I have a confession to make. I added this book on my Goodreads TBR because of the title. Don't judge me…Book synopsis:
Meet Scarlett Epstein, BNF (Big Name Fan) in her online community of fanfiction writers, world-class nobody at Melville High. Her best (read: only) IRL friends are Avery, a painfully shy and annoyingly attractive bookworm, and Ruth, her weed-smoking, possibly insane seventy-three-year-old neighbor.
 
When Scarlett's beloved TV show is canceled and her longtime crush, Gideon, is sucked out of her orbit and into the dark and distant world of Populars, Scarlett turns to the fanfic message boards for comfort. This time, though, her subjects aren't the swoon-worthy stars of her fave series—they're the real-life kids from her high school. Scarlett never considers what might happen if they were to find out what she truly thinks about them…until a dramatic series of events exposes a very different reality than Scarlett's stories, forever transforming her approach to relationships—both online and off.
BookDepository: Scarlett Epstein Hates It Here
Mystery/Thriller
Most Wanted by Lisa Scottoline
This book sounds very intriguing to me and from an author of 23 published novels! Book synopsis:
When a woman and her husband, desperate for a baby, find themselves unable to conceive, they decide to take further steps. Since it is the husband who is infertile, the heroine decides to use a donor. And all seems to be well. Three months pass and she is happily pregnant. But a shocking revelation occurs when she discovers that a man arrested for a series of brutal murders is her donor – the biological father of the child she is carrying. Delving deeper to uncover the truth, the heroine must face her worst fears, and confront a terrifying truth.
The Drowning Girls by Paula Treick DeBoard
A community mystery taking place in the luxurious neighborhood of the Palms where everyone is not who they seem to be. Book synopsis: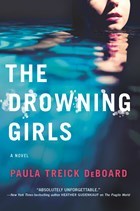 Liz McGinnis never imagined herself living in a luxurious gated community like The Palms. Ever since she and her family moved in, she's felt like an outsider amongst the Stepford-like wives and their obnoxiously spoiled children. Still, she's determined to make it work—if not for herself, then for her husband, Phil, who landed them this lavish home in the first place, and for her daughter, Danielle, who's about to enter high school.
Yet underneath the glossy veneer of The Palms, life is far from idyllic. In a place where reputation is everything, Liz soon discovers that even the friendliest residents can't be trusted—and almost everyone has secrets they'd do anything to protect. So when the gorgeous girl next door befriends Danielle, Liz can't help but find sophisticated Kelsey's interest in her shy and slightly nerdy daughter a bit suspicious.
But while Kelsey quickly becomes a fixture in the McGinnis home, Liz's relationships with both Danielle and Phil grow strained. Now even her own family seems to be hiding things, and it's not long before their dream of living the high life quickly spirals out of control…
BookDepository: The Drowning Girls
 This is a novel by the same author who wrote The Girl With All the Gifts a book that has gotten great reviews since it came out. This new novel by M. R. Carey definitely sounds equally exciting. Book synopsis:
Fellside is a maximum security prison on the edge of the Yorkshire Moors. It's not the kind of place you'd want to end up. But it's where Jess Moulson could be spending the rest of her life.
It's a place where even the walls whisper.
And one voice belongs to a little boy with a message for Jess.
Will she listen?
Romance
In the name of expanding my horizons and branching out to genres that I have never really tried before, here is one romance novel that I added to my Goodreads TBR. Book synopsis: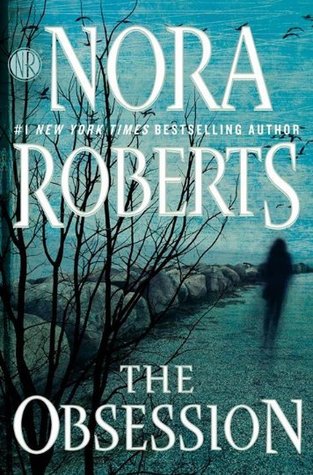 Naomi Bowes lost her innocence the night she followed her father into the woods. In freeing the girl trapped in the root cellar, Naomi revealed the horrible extent of her father's crimes and made him infamous.
Now a successful photographer living under the name Naomi Carson, she has found a place that calls to her, thousands of miles away from everything she's ever known. Naomi wants to embrace the solitude, but the residents of Sunrise Cove keep forcing her to open up—especially the determined Xander Keaton.
Naomi can feel her defenses failing, and knows that the connection her new life offers is something she's always secretly craved. But as she's learned time and again, her past is never more than a nightmare away.
Science Fiction
Sleeping Giants by Sylvain Neuvel
This book is World War Z meets The Martian! Hmm, that sounds very interesting and I actually enjoyed both of these books so sign me up! Book synopsis:
17 years ago: A girl in South Dakota falls through the earth, then wakes up dozens of feet below ground on the palm of what seems to be a giant metal hand. Today: She is a top-level physicist leading a team of people to understand exactly what that hand is, where it came from, and what it portends for humanity. A swift and spellbinding tale told almost exclusively through transcriptions of interviews conducted by a mysterious and unnamed character, this is a unique debut that describes a hunt for truth, power, and giant body parts.
BookDepository: Sleeping Giants
A Murder in Time by Julie MacElwain
A new mystery, time-travel story with a female character who works for the FBI. Reminds me of Homeland for some reason even though I think it has nothing to do with the TV series! Book synopsis:
Beautiful and brilliant, Kendra Donovan is a rising star at the FBI. Yet her path to professional success hits a speed bump during a disastrous raid where half her team is murdered, a mole in the FBI is uncovered and she herself is severely wounded. As soon as she recovers, she goes rogue and travels to England to assassinate the man responsible for the deaths of her teammates.
While fleeing from an unexpected assassin herself, Kendra escapes into a stairwell that promises sanctuary but when she stumbles out again, she is in the same place – Aldrich Castle – but in a different time: 1815, to be exact.
Mistaken for a lady's maid hired to help with weekend guests, Kendra is forced to quickly adapt to the time period until she can figure out how she got there; and, more importantly, how to get back home. However, after the body of a young girl is found on the extensive grounds of the county estate, she starts to feel there's some purpose to her bizarre circumstances. Stripped of her twenty-first century tools, Kendra must use her wits alone in order to unmask a cunning madman.
BookDepository: A Murder in Time
A sci-fi debut novel that sounds very much representative of its kind as it involves the miracle and, at the same time, worst aspects of technology. Book synopsis
What if you could live multiple lives simultaneously, have constant, perfect companionship, and never die? That's the promise of Join, a revolutionary technology that allows small groups of minds to unite, forming a single consciousness that experiences the world through multiple bodies. But as two best friends, Chance and Lucky, living in an alternate version of our own near future quickly discover, the light of that miracle may be blinding them to its horrors.
Jolted out of comfortable, professional routines by a brutal encounter with a terrifying stranger and a malfunction in the join technology, Chance and Lucky follow a faint trail of clues off the grid in their desperate search for a cure. Their journey leads them into the scarred heart of the North American continent. There, within the improvised shelter of the "solos" left behind by the rush of technology, they encounter the architects of a new kind of human consciousness. With the planet descending into environmental ruin, their trust of each other becomes their only guide through the moral hazards of a society in which individual identity has come undone. Along the way, they must confront their own long-buried secrets, and learn how their story of injured conscience connects them to the arc of human evolution.
Fantasy
The Everything Box by Richard Kadrey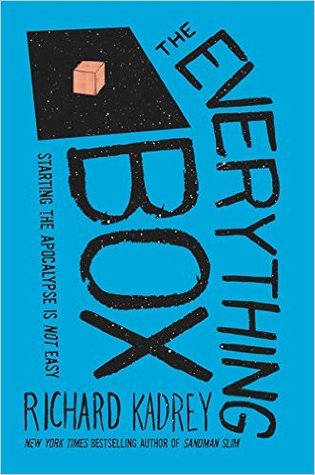 I love these playful blue covers but this looks like a contemporary not a fantasy book! Anyway, this story sounds super exciting, take a look. Book synopsis:
2000 B.C.
A beautiful, ambitious angel stands on a mountaintop, surveying the world and its little inhabitants below. He smiles because soon, the last of humanity who survived the great flood will meet its end, too. And he should know. He's going to play a big part in it. Our angel usually doesn't get to do field work, and if he does well, he's certain he'll be get a big promotion.
And now it's time . . .
The angel reaches into his pocket for the instrument of humanity's doom. Must be in the other pocket. Then he frantically begins to pat himself down. Dejected, he realizes he has lost the object. Looking over the Earth at all that could have been, the majestic angel utters a single word.
"Crap."
2015
A thief named Coop-a specialist in purloining magic objects-steals and delivers a small box to the mysterious client who engaged his services. Coop doesn't know that his latest job could be the end of him-and the rest of the world. Suddenly he finds himself in the company of the Department of Peculiar Science, a fearsome enforcement agency that polices the odd and strange. The box isn't just a supernatural heirloom with quaint powers, they tell him.
It's a doomsday device. They think. . .
And suddenly, everyone is out to get it.
BookDepository: The Everything Box
King's Folly by Jill Williamson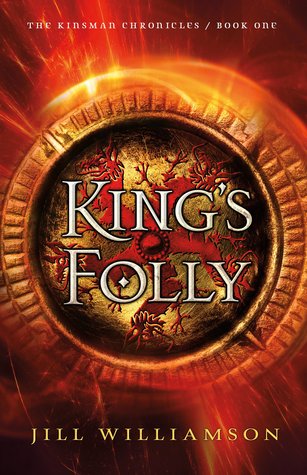 This is a Christian Fantasy novel, according to Goodreads, which means that it deals with issues about religion, something I haven't read much of but would love to give it a try.
The gods are angry.
Volcanic eruptions, sinkholes, ground shakers–everything points to their unhappiness. At least that is what the king of Armania believes. His son, Prince Wilek, thinks his father's superstitions are nonsense, though he remains the ever dutiful heir apparent to the throne.
When a messenger arrives and claims that the town of Farway has been swallowed by the earth, the king sends Wilek to investigate. But what Wilek discovers is more cataclysmic than one lost city. Even as the ground shifts beneath his feet, Wilek sets out on a desperate journey to save his people and his world. But can he do it before the entire land crumbles?
Historical Fiction
The Midnight Watch: A Novel of the Titanic and the Californian by David Dyer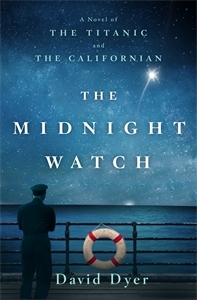 I believe this is the story of the Titanic told from the point of view of a nearby ship. A different kind of historical fiction. Book synopsis:
As the Titanic and her passengers sank slowly into the Atlantic Ocean after striking an iceberg late in the evening of April 14, 1912, a nearby ship looked on. Second Officer Herbert Stone, in charge of the midnight watch on the SS Californian sitting idly a few miles north, saw the distress rockets that the Titanic fired. He alerted the captain, Stanley Lord, who was sleeping in the chartroom below, but Lord did not come to the bridge. Eight rockets were fired during the dark hours of the midnight watch, and eight rockets were ignored. The next morning, the Titanic was at the bottom of the sea and more than 1,500 people were dead. When they learned of the extent of the tragedy, Lord and Stone did everything they could to hide their role in the disaster, but pursued by newspapermen, lawyers, and political leaders in America and England, their terrible secret was eventually revealed. The Midnight Watch is a fictional telling of what may have occurred that night on the SS Californian, and the resulting desperation of Officer Stone and Captain Lord in the aftermath of their inaction.
BookDepository: The Midnight Watch: A Novel of the Titanic and the Californian
Lilac Girls by Martha Hall Kelley
Since this year I started a journey of discovering historical fiction, this is a debut novel I must have. It's a story inspired by a real-life WWII heroine and sounds very interesting. Book synopsis:
New York socialite Caroline Ferriday has her hands full with her post at the French consulate and a new love on the horizon. But Caroline's world is forever changed when Hitler's army invades Poland in September 1939—and then sets its sights on France.
An ocean away from Caroline, Kasia Kuzmerick, a Polish teenager, senses her carefree youth disappearing as she is drawn deeper into her role as courier for the underground resistance movement. In a tense atmosphere of watchful eyes and suspecting neighbors, one false move can have dire consequences.
For the ambitious young German doctor, Herta Oberheuser, an ad for a government medical position seems her ticket out of a desolate life. Once hired, though, she finds herself trapped in a male-dominated realm of Nazi secrets and power.
The lives of these three women are set on a collision course when the unthinkable happens and Kasia is sent to Ravensbrück, the notorious Nazi concentration camp for women. Their stories cross continents—from New York to Paris, Germany, and Poland—as Caroline and Kasia strive to bring justice to those whom history has forgotten.
Graphic Novels and Comics
Original Fake by Kirstin Cronn-Mills, E. Eero Johnson
For the last part of this month's recommendations we have an illustrated novel about a siblings' rivalry. Graphic novel synopsis:
Introvert Frankie Neumann hates his life, and understandably so. He's got a weird, tutu-wearing sister, Lou, and even weirder parents, Bridget and Brett—Frank Sinatra and Dr. Frank-N-Furter impersonators, respectively. And, he's just the guy who makes pizza at Pizza Vendetta. Though he has secret artistic aspirations of his own, his over-the-top family makes him want to stay in the background. But Frankie's life is about to change—becoming way more interesting, even a little dangerous, but definitely cool.
After his shift at the pizzeria one night, Frankie meets David and Rory, cousins and errand runners for the mysterious Uncle Epic, a legendary anonymous street artist and Frankie's absolute idol. Little could Frankie dream that his new adventures with Uncle Epic would lead to the perfect opportunity to strike back at his insufferable sister for a lifetime of torture. But things go haywire quicker than you can say "street art kicks righteous ass," and the lines are suddenly blurred between art and Frankie's real life.
So, these are all the new book releases that I added on my "want to read" list on Goodreads and that sounded particularly interested. I hope you enjoyed checking them out with me.
Let me know what books you want to read from the new releases of April and if we have any in common. 🙂
I'm a BookDepository affiliate. If you want to buy a book online (free worldwide shipping) and go through my links I added above, I'll get a small commission.