Hello everybody 🙂 Today it's the 1st of April and as it so happens I am presenting to you my new TBR list for this month! Let's take a look:
I started reading this book on my kindle during the last days of March but still haven't gone much into it yet. So far, I can say it's a well-written mystery novel by a clinical psychologist and seeing that I want to become a forensic psychologist myself, this should be a very intriguing read. Book synopsis:
A tragic suicide?
When Rose's daughter, Vivien, is found dead in a suspected suicide, Rose has questions nobody can answer. Wasn't Vivien living the perfect life? A caring husband, a sweet little girl of her own.
Or the perfect murder?
But as the police investigation develops, their findings raise new questions. Did Vivien kill herself, or was she attacked? If so, who has something to hide?
As Rose struggles to piece together the secrets of her daughter's life, the cracks in the family begin to show. But once Rose knows the answers, there's no going back…
House of Chains by Steven Erikson
In April I'm also planning on taking up this beast here! The fourth massive book in the Malazan Book of the Fallen series, an epic fantasy series that is just amazing so far. To be honest with you, I still haven't managed to finish the third book that I set out to read last month but my goal still remains. Book synopsis:
In Northern Genabackis, tribal mountain warriors raid southern flatlands. Years later, Tavore, Adjunct to the Empress, enters the last Malazan stronghold. New to command, she must hone 12,000 recrutis to resist the Whirlwind of her sister Sha in the Holy Desert. The power struggle of the seer's warlords threatens the soul of the rebellion.
BookDepository: House of Chains
All the Light We Cannot See by Anthony Doerr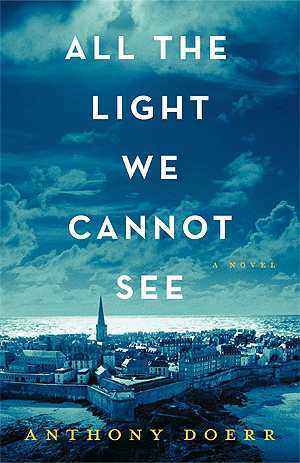 I've been wanting to read this book that won the Pulitzer Prize for a very long time and since I've been very into historical fiction lately I'm excited to see what it's about. Book synopsis:
Marie-Laure lives with her father in Paris near the Museum of Natural History, where he works as the master of its thousands of locks. When she is six, Marie-Laure goes blind and her father builds a perfect miniature of their neighborhood so she can memorize it by touch and navigate her way home. When she is twelve, the Nazis occupy Paris and father and daughter flee to the walled citadel of Saint-Malo, where Marie-Laure's reclusive great-uncle lives in a tall house by the sea. With them they carry what might be the museum's most valuable and dangerous jewel.
In a mining town in Germany, the orphan Werner grows up with his younger sister, enchanted by a crude radio they find. Werner becomes an expert at building and fixing these crucial new instruments, a talent that wins him a place at a brutal academy for Hitler Youth, then a special assignment to track the resistance. More and more aware of the human cost of his intelligence, Werner travels through the heart of the war and, finally, into Saint-Malo, where his story and Marie-Laure's converge.
BookDepository: All the Light We Cannot See
Two Boys Kissing by David Levithan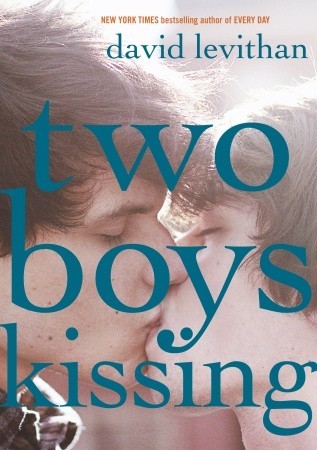 Why this book sounds super interesting. First, it's based on true events. Second, it's narrated by a Greek Chorus of men who have lost their lives due to AIDS. And one more reason for me to read it is that it's a very short book and I need a short read this month of monster books! Book synopsis:
While the two increasingly dehydrated and sleep-deprived boys are locking lips, they become a focal point in the lives of other teen boys dealing with languishing long-term relationships, coming out, navigating gender identity, and falling deeper into the digital rabbit hole of gay hookup sites—all while the kissing former couple tries to figure out their own feelings for each other.
BookDepository: Two Boys Kissing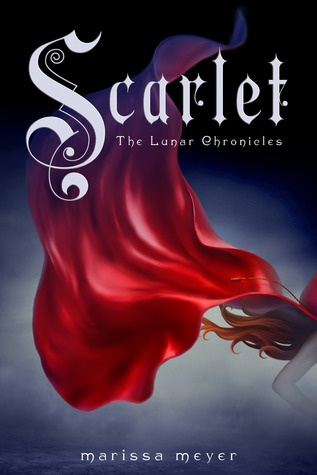 I started the Lunar Chronicles with Cinder last month and found the first book to be kind of meh..But everybody keeps saying that the series gets better and better so I've decided to go through with it and see where it goes. Scarlet is the second book in the Lunar Chronicles and is a retelling of the Little Red Riding Hood. Book synopsis:
Halfway around the world, Scarlet Benoit's grandmother is missing. It turns out there are many things Scarlet doesn't know about her grandmother or the grave danger she has lived in her whole life. When Scarlet encounters Wolf, a street fighter who may have information as to her grandmother's whereabouts, she is loath to trust this stranger, but is inexplicably drawn to him, and he to her. As Scarlet and Wolf unravel one mystery, they encounter another when they meet Cinder. Now, all of them must stay one step ahead of the vicious Lunar Queen Levana, who will do anything for the handsome Prince Kai to become her husband, her king, her prisoner.
Branching out into adult literature with The Goldfinch, another Pulitzer Prize winner (I'm all into Pulitzers this month apparently). Donna Tartt has written many great works but this is my first book of hers. Let's see how it goes. Book synopsis:
It begins with a boy. Theo Decker, a thirteen-year-old New Yorker, miraculously survives an accident that kills his mother. Abandoned by his father, Theo is taken in by the family of a wealthy friend. Bewildered by his strange new home on Park Avenue, disturbed by schoolmates who don't know how to talk to him, and tormented above all by his unbearable longing for his mother, he clings to one thing that reminds him of her: a small, mysteriously captivating painting that ultimately draws Theo into the underworld of art.
As an adult, Theo moves silkily between the drawing rooms of the rich and the dusty labyrinth of an antiques store where he works. He is alienated and in love-and at the center of a narrowing, ever more dangerous circle.
What are you reading this April? Do we have any books in common this month?
I'm a BookDepository affiliate. If you'd like to buy a book online (free worldwide shipping) and you go through my links (above) I'll get a small commission. Thank you for your support 🙂