I have to admit that it's been a while since I made a post here. I've been extremely busy with Uni stuff. But I'm very excited about the new books I got this month. Some of them I bought myself and some I got as a present from my mom who visited me here in Groningen. Let's take a look! 🙂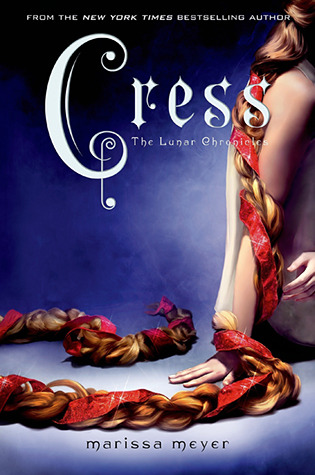 First of all I got mysef a hardcopy of the third book in the Lunar Chronicles series. After reading Cinder I have to say that I'm not completely in love with this series yet but a lot of people insist that it just gets better and better so I decided to give it a chance! Book synopsis:
In the third installment of the Lunar chronicles, Cress, having risked everything to warn Cinder of Queen Levana's evil plan, has a slight problem. She's been imprisoned on a satellite since childhood and has only ever had her netscreens as company. All that screen time has made Cress a great hacker. Unfortunately, she's just received orders from Levana to track down Cinder and her handsome accomplice.
When a daring rescue of Cress involving Cinder, Captain Thorne, Scarlet, and Wolf goes awry, the group is separated. Cress finally has her freedom, but it comes as a high price. Meanwhile, Levana will let nothing prevent her marriage to emperor Kai. Cress, Scarlet and Cinder may not have signed up to save the world, but they may be the only hope the world has.
Never Fade by Alexandra Bracken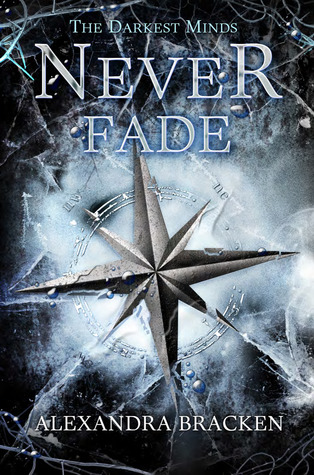 To continue in the series "spirit" I also bought myself the second book in The Darkest Minds trilogy. I actually enjoyed the first book, it was a nice dystopian YA read and so decided to see where this goes. Here's the book synopsis:
Ruby never asked for the abilities that almost cost her her life. Now she must call upon them on a daily basis, leading dangerous missions to bring down a corrupt government and breaking into the minds of her enemies. Other kids in the Children's League call Ruby "Leader", but she knows what she really is: a monster. When Ruby is entrusted with an explosive secret, she must embark on her most dangerous mission yet: leaving the Children's League behind. Crucial information about the disease that killed most of America's children—and turned Ruby and the others who lived into feared and hated outcasts—has survived every attempt to destroy it. But the truth is only saved in one place: a flashdrive in the hands of Liam Stewart, the boy Ruby once believed was her future—and who now wouldn't recognize her. As Ruby sets out across a desperate, lawless country to find Liam—and answers about the catastrophe that has ripped both her life and America apart—she is torn between old friends and the promise she made to serve the League. Ruby will do anything to protect the people she loves. But what if winning the war means losing herself?
Moby Dick or the Whale by Herman Melville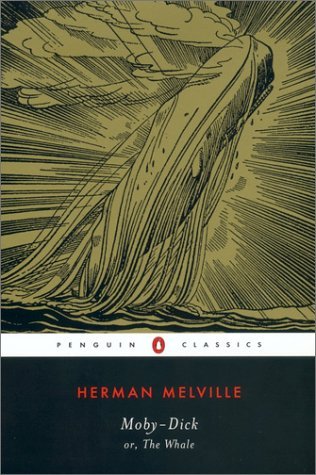 Changing the genre completely, I also got a big, fat classic. This one is the well-known Moby Dick and many people would say that you either love this book or you hate it (mostly hate it). Book synopsis:
In part, Moby-Dick is the story of an eerily compelling madman pursuing an unholy war against a creature as vast and dangerous and unknowable as the sea itself. But more than just a novel of adventure, more than an encyclopaedia of whaling lore and legend, the book can be seen as part of its author's lifelong meditation on America. Written with wonderfully redemptive humour, Moby-Dick is also a profound inquiry into character, faith, and the nature of perception.
BookDepository: Moby Dick or the Whale
 And changing the genre again, we come to a horror book by an author who's written many horror novels. The problem with this book was that I really wanted to have it in hardcover but couldn't find it anywhere unless I paid an amount of money that no student should ever have to pay for a book. That said, here's the book synopsis:
Homicide detective Bryan Clauser is losing his mind. How else to explain the dreams he keeps having—dreams that mirror, with impossible accuracy, the gruesome serial murders taking place all over San Francisco? How else to explain the feelings these dreams provoke in him—not disgust, not horror, butexcitement? 
As Bryan and his longtime partner, Lawrence "Pookie" Chang, investigate the murders, they learn that things are even stranger than they at first seem. For the victims are all enemies of a seemingly ordinary young boy—a boy who is gripped by the same dreams that haunt Bryan.  Meanwhile, a shadowy vigilante, seemingly armed with superhuman powers, is out there killing the killers.  And Bryan and Pookie's superiors—from the mayor on down—seem strangely eager to keep the detectives from discovering the truth.
Doubting his own sanity and stripped of his badge, Bryan begins to suspect that he's stumbled into the crosshairs of a shadow war that has gripped his city for more than a century—a war waged by a race of killers living in San Francisco's unknown, underground ruins, emerging at night to feed on those who will not be missed.
And as Bryan learns the truth about his own intimate connections to the killings, he discovers that those who matter most to him are in mortal danger…and that he may be the only man gifted—or cursed—with the power to do battle with the nocturnals.
A Little Life by Hanya Yanagihara
 I've been meaning to read this book ever since I saw it on the Man Booker nominee list, saw how big and fat it is and heard that it's a very depressing book. These three elements just screamed "read me" to me. So I bought it in the British hardcover edition. Book synopsis:
In its simplest terms, this is a novel about the long-term friendship of four classmates from a Massachusetts liberal arts college who come to New York to make their way; unlike most such college friendships the four never lose touch over the years and decades. There is Willem, an actor from the West who becomes a Ryan Gosling-type indie film star and heartthrob; Malcolm, an Upper East Side buppie who becomes a noted architect; JB, a painter of Haitian/Brooklyn middle class descent whose Basquiat-type portraits of his friends earn him art world fame and fortune; and Jude St. Francis, a damaged orphan with a mysterious past whose brilliance in the law cannot shield him from the effects of that past and whose fragility and need for protection bind the group together as much as any one thing. 
S. by J. J. Abrams
 My mom bought me this book which is not just a simple book but it's a story within a story. I still haven't dared cut the paper that holds the slip case and the book together open. If you've seen this book up close you know what I'm talking about. Book synopsis:
A young woman picks up a book left behind by a stranger. Inside it are his margin notes, which reveal a reader entranced by the story and by its mysterious author. She responds with notes of her own, leaving the book for the stranger, and so begins an unlikely conversation that plunges them both into the unknown.
THE BOOK: Ship of Theseus, the final novel by a prolific but enigmatic writer named V. M. Straka, in which a man with no past is shanghaied onto a strange ship with a monstrous crew and launched onto a disorienting and perilous journey.
THE WRITER: Straka, the incendiary and secretive subject of one of the world's greatest mysteries, a revolutionary about whom the world knows nothing apart from the words he wrote and the rumours that swirl around him.
THE READERS: Jennifer and Eric, a college senior and a disgraced grad student, both facing crucial decisions about who they are, who they might become, and how much they're willing to trust another person with their passions, hurts, and fears.
Finders Keepers by Stephen King
 We also found a hardcover of the second book in the Bill Hodges Trilogy by the famous Stephen King, master of the horror genre etc. etc. Here's the thing with me and Stephen King. I've read two of his books, The Shinning and The Raven and didn't like them that much. So here I'm giving him a final chance to win me over! Also, I need to buy the first book, Mr. Mercedes, at some point! Book synopsis:
"Wake up, genius." So begins King's instantly riveting story about a vengeful reader. The genius is John Rothstein, an iconic author who created a famous character, Jimmy Gold, but who hasn't published a book for decades. Morris Bellamy is livid, not just because Rothstein has stopped providing books, but because the nonconformist Jimmy Gold has sold out for a career in advertising. Morris kills Rothstein and empties his safe of cash, yes, but the real treasure is a trove of notebooks containing at least one more Gold novel.
Morris hides the money and the notebooks, and then he is locked away for another crime. Decades later, a boy named Pete Saubers finds the treasure, and now it is Pete and his family that Bill Hodges, Holly Gibney, and Jerome Robinson must rescue from the ever-more deranged and vengeful Morris when he's released from prison after thirty-five years.
BookDepository: Finders Keepers
The Pattern of Fear by Drew Chapman
 Finally, I got this mystery book for half the original price. This is the first book in the Garrett Riley series which is a thriller series about espionage and spies. On the cover it's recommended for fans of the TV series Homeland and 24.
THE WORLD IS ON THE BRINK …
Garrett Reilly has a rare gift for numbers. He sees patterns no one else can. It's made him a rising star on Wall Street, but Reilly's talent has also brought him to the attention of the shadowy intelligence agencies charged with keeping America safe.
As a result he's a wanted man. The trouble is knowing who wants him alive and who wants him dead. And, inducted to a secret world of deception and misdirection, Reilly must trust his own abilities or risk global catastrophe. Because numbers don't lie, but governments do . . .
BookDepository: The Pattern of Fear
Theory of the Atheist: Record One of the Alias Wars by J. Devau
 I won this book in a giveaway on Goodreads; my first ever win in a giveaway!!Whoop whoop. I still haven't read it yet but it sounds quite interesting and it's actually a pretty small, quick read. Book synopsis:
Enter a dystopian world where humans are given the opportunity to perfect one innate skill-set, a process known as calibration, and in so doing, they trade more and more of their humanity in their quest for perfection. This mass perfection is supposed to institute equality and eliminate conflict, concern, and judgment. But the system is far from equal. Citizens are given the "option" to assimilate within 22 years, or they are scrapped–scalped and uploaded–with the whole of their knowledge streamed into the collective and redistributed. No matter what, everyone will contribute. However, those rare few who remain Uncalibrated cause uproar and chaos in the system, and while she'd like to think of herself as insignificant as she fights just to remain human, Noel Cambrian quickly becomes the spark that ignites utopia.
BookDepository: Theory of the Atheist: Record One of the Alias Wars
The Very Devil, Herself! by Loren Molloy
 I received a paperback copy of this gothic, horror book from the author who was kind enough to send it all the way from the U.S. here in the Netherlands. This book combines elements of horror with the Victorian era and sounds like something very unique. Book synopsis:
Beginning in the late 1600s we follow Alexandra on a journey through history which is filled with blood, fear, and terror. Alexandra is a supernatural creature who must feast on human flesh and blood to survive. For over 200 years this immortal woman has to prowl the dirty streets of London in search of her next victim until the King of England decides to employ her special skills to hunt real life serial killers for his needs instead.
BookDepository: The Very Devil, Herself!
The Sage, the Swordsman and the Scolars by Pierre Dimaculangan
 Finally, this is another book I received to review by the author. Fun fact about this book: The cover page and the illustrations are all drawn by the author, Pierre Dimaculangan. That's pretty cool! This is the first book in the Trials of the Middle Kingdom series. If you enjoy fast fantasy reads set in China then this is a book you should check out. Book synopsis:
When enigmatic nonhuman visitors arrive from the sea, the very foundations of the Middle Kingdom are under attack. The evil agenda of these invaders sparks a massive war that will determine the fate of the Ming dynasty and the nations beyond. A legendary swordsman allies himself with a banished Shaolin monk, a defeated bandit chieftain, a carefree Mongolian merchant, and an unknown philosopher who knows the only hope for victory. Together, this band of misfits strives to be proven worthy of the impossible task before them, even finding themselves at the Emperor's doorstep. Determined to combat the invaders' initial offensives, they must also help the Ming Army repel countless internal enemies who have rallied to bring down the mighty Ming dynasty.
BookDepository: The Sage, the Swordsman and the Scholars
So these are all the books I acquired this month and I'm excited to get to all of them soon! What books did you buy in April? Which books from my list do you recommend for me to read sooner rather than later? Let me know 🙂
I'm a BookDepository affiliate. If you want to buy a book online (free shipping worldwide) and you go through my links (above) I'll get a small referral commission. Thank you for your support 😀