Hello! We are half-way through the month and it's time for my May Book Haul. I bought quite some books this months as well and I'm very excited to show them! 🙂
In the Afterlight by Alexandra Bracken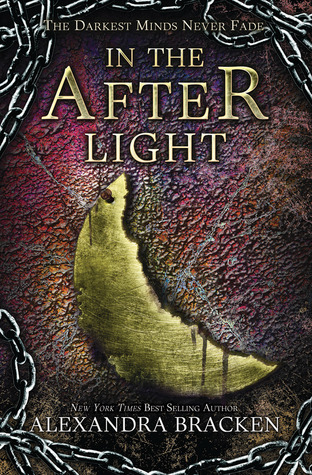 First of all, I got the third and final book in The Darkest Minds trilogy and I am planning on picking it up soon this month. I have enjoyed the series so far and I definitely want to see how this dystopian ends. Book synopsis:
Ruby can't look back. Fractured by an unbearable loss, she and the kids who survived the government's attack on Los Angeles travel north to regroup. With them is a prisoner: Clancy Gray, son of the president, and one of the few people Ruby has encountered with abilities like hers. Only Ruby has any power over him, and just one slip could lead to Clancy wreaking havoc on their minds.
They are armed only with a volatile secret: proof of a government conspiracy to cover up the real cause of IAAN, the disease that has killed most of America's children and left Ruby and others like her with powers the government will kill to keep contained. But internal strife may destroy their only chance to free the "rehabilitation camps" housing thousands of other Psi kids.
Meanwhile, reunited with Liam, the boy she would-and did-sacrifice everything for to keep alive, Ruby must face the painful repercussions of having tampered with his memories of her. She turns to Cole, his older brother, to provide the intense training she knows she will need to take down Gray and the government. But Cole has demons of his own, and one fatal mistake may be the spark that sets the world on fire.
BookDepository: In the Afterlight
Midnight Tides by Steven Erikson
 I also bought the fifth book in The Malazan Book of the Fallen series, an epic fantasy series that I've been going on and on about in multiple posts. I can't recommend these books enough for hardcore fantasy fans. Steven Erikson is such a brilliant author with an incredibly intelligent writing style. Book synopsis:
After decades of internecine warfare, the tribes of the Tiste Edur have at last united under the Warlock King of the Hiroth, There is peace–but it has been exacted at a terrible price: a pact made with a hidden power whose motives are at best suspect, at worst deadly.
To the south, the expansionist kingdom of Lether, eager to fulfill its long-prophesized renaissance as an Empire reborn, has enslaved all its less-civilized neighbors with rapacious hunger. All, that is, save one–the Tiste Edur. And it must be only a matter of time before they too fall–either beneath the suffocating weight of gold, or by slaughter at the edge of a sword. Or so destiny has decreed.
Yet as the two sides gather for a pivotal treaty neither truly wants, ancient forces are awakening. For the impending struggle between these two peoples is but a pale reflection of a far more profound, primal battle–a confrontation with the still-raw wound of an old betrayal and the craving for revenge at its seething heart.
BookDepository: Midnight Tides
Crack'd Pot Trail by Steven Erikson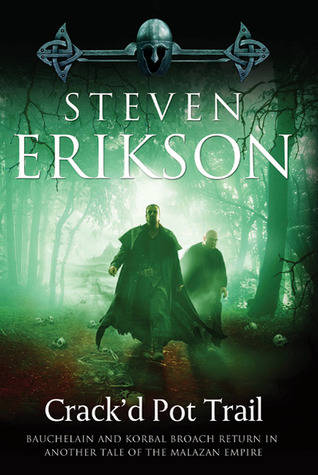 Along with the previous book, I also got the fourth novella in the Bauchelain and Korbal Broach series which is a series of novellas following the two  afforementioned necromancers. Dark humour, fast-paced action. A great, short story when you need a break from the massive tomes of the main story. Book synopsis:
It is an undeniable truth: give evil a name and everyone's happy.  Give it two names and…why, they're even happier. Intrepid necromancers Bauchelain and Korbal Broach, scourges of civilization, raisers of the dead, reapers of the souls of the living, devourers of hope, betrayers of faith, slayers of the innocent, and modest personifications of evil, have a lot to answer for and answer they will. Known as the Nehemoth, they are pursued by countless self-professed defenders of decency, sanity, and civilization. After all, since when does evil thrive unchallenged? Well, often—but not this time.Hot on their heels are the Nehemothanai, avowed hunters of Bauchelain and Korbal Broach. In the company of a gaggle of artists and pilgrims, stalwart Mortal Sword Tulgord Vise, pious Well Knight Arpo Relent, stern Huntsman Steck Marynd, and three of the redoubtable Chanter brothers (and their lone sister) find themselves faced with the cruelest of choices. The legendary Crack'd Pot Trail, a stretch of harsh wasteland between the Gates of Nowhere and the Shrine of the Indifferent God, has become a tortured path of deprivation. Will honor, moral probity, and virtue prove champions in the face of brutal necessity? No, of course not. Don't be silly.
BookDepository: Crack'd Pot Trail
Middlesex by Jeffrey Eugenides
 I am very excited to read this book which won the Pulitzer Prize in 2003 (I'm very into Pulitzer's this year and I didn't even notice until half-way through 2016). Jeffrey Eugenides is an author that many people love but also many others find disappointing. This is going to be my first book from this author and hopefully I'll belong to the first group. Book synopsis:
In the spring of 1974, Calliope Stephanides, a student at a girls' school in Grosse Pointe, finds herself drawn to a chain-smoking, strawberry-blonde classmate with a gift for acting. The passion that furtively develops between them – along with Callie's failure to develop physically – leads Callie to suspect that she is not like other girls. In fact, she is not really a girl at all.
The explanation for this shocking state of affairs is a rare genetic mutation – and a guilty secret – that have followed Callie's grandparents from the crumbling Ottoman Empire to Prohibition-era Detroit and beyond, outlasting the glory days of the Motor City, the race riots of 1967, and the family's second migration, into the foreign country known as suburbia. Thanks to the gene, Callie is part girl, part boy. And even though the gene's epic travels have ended, her own odyssey has only begun.
Saga Vol. 2 by Brian K. Vaughan and Fiona Staples
 This is the second volume of the much discussed and loved graphic novel series, Saga, including issues #7-12. I am one of the fans of the series even though I've only read the first volume but I am definitely going to continue with the rest of the comic books. Graphic novel synopsis:
Thanks to her star-crossed parents Marko and Alana, newborn baby Hazel has already survived lethal assassins, rampaging armies, and horrific monsters, but in the cold vastness of outer space, the little girl encounters her strangest adventure yet… grandparents.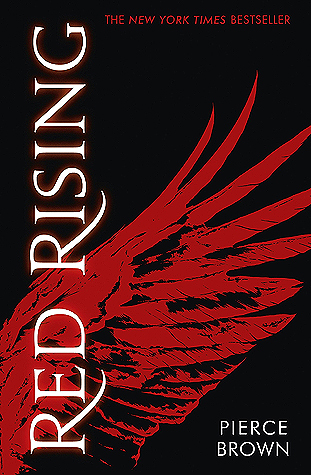 This is Pierce Brown's debut novel of his Red Rising series which has been recommended to me and I'v been hearing a lot of great reviews for from fantasy and sci-fi fans. I bought the hardcover, it's beautiful. It has a mat feel and small font letters which I deeply appreciate for my visual pleasure. Book synopsis:
Darrow is a Red, a member of the lowest caste in the color-coded society of the future. Like his fellow Reds, he works all day, believing that he and his people are making the surface of Mars livable for future generations.
Yet he spends his life willingly, knowing that his blood and sweat will one day result in a better world for his children.
But Darrow and his kind have been betrayed. Soon he discovers that humanity already reached the surface generations ago. Vast cities and sprawling parks spread across the planet. Darrow—and Reds like him—are nothing more than slaves to a decadent ruling class.
Inspired by a longing for justice, and driven by the memory of lost love, Darrow sacrifices everything to infiltrate the legendary Institute, a proving ground for the dominant Gold caste, where the next generation of humanity's overlords struggle for power. He will be forced to compete for his life and the very future of civilization against the best and most brutal of Society's ruling class. There, he will stop at nothing to bring down his enemies… even if it means he has to become one of them to do so.
A Tortoise in the Road by Warren Riggs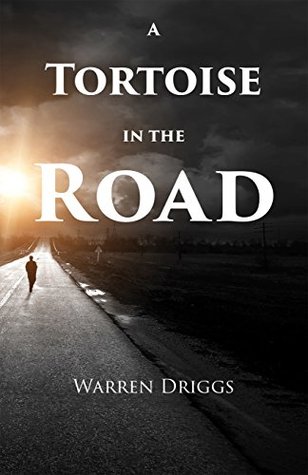 This is a book I received for review by the author who was very kind to send me a copy all the way to the Netherlands. I found the idea behind this novel extremely interesting as it deals with the very controversial subject of assisted suicide! If that sounds as interesting to you as it sounds to me, be sure to check this book out on Goodreads (link on the title above). Book synopsis:
June 2, 2002, is an ordinary day for a handful of strangers driving through the desert when a tortoise crosses the road, resulting in a horrific automobile collision that will connect the lives of these strangers forever.
Flash forward a few years, and Blake Morgan, a reporter who covered the collision, is assigned to provide an update on the survivors for a human interest story in his newspaper. He discovers that things have gotten worse for the survivors: one has terminal cancer, another ALS, and a young woman who had been rendered quadriplegic has fallen into a deep depression. All of them have lost their will to live and seek a permanent end to their suffering. Staggering medical costs, anxious heirs, government, and religion all tug at their choices. And should it even be their exclusive choice to make?
BookDepository: A Tortoise in the Road
Life After Life by Kate Atkinson
 And last but certainly not least, one of the books I am most excited about to read this year is this historical fiction, time travelling novel by Kate Atkinson. I got this book also in a beautiful hardcover edition with the deco edges (I will leave the link for it on the BookDepository below). Book synopsis:
On a cold and snowy night in 1910, Ursula Todd is born, the third child of a wealthy English banker and his wife. Sadly, she dies before she can draw her first breath. On that same cold and snowy night, Ursula Todd is born, lets out a lusty wail, and embarks upon a life that will be, to say the least, unusual.
For as she grows, she also dies, repeatedly, in any number of ways. Clearly history (and Kate Atkinson) have plans for her: In Ursula rests nothing less than the fate of civilization.
BookDepository: Life After Life
Alright, that's all I got for my May Book Haul. Let me know what books you bought this month and which one from mine sounds the most interesting to you or which one you recommend I get to first. 🙂
I'm a BookDepository affiliate. If you want to buy a book online (free worldwide shipping) and you go through my links (above), I'll get a small referral commission. Thank you very much for your support!