For the past approximately three months I've been quite behind with my TBR schedule. Exams, thesis, exams and now June. If everything goes well, I might be taking my very last exams for my Bachelor degree. That means I only need to complete my thesis and get back on my reading schedule that I've missed dut to school stuff. I'm excited for a nice break and to just chill with my coffee and my books and my pups, Ziggy and Rhea (and hopefully some sun).
So here is my TBR list for the month of June:
Midnight Tides by Steven Erikson
So, here's the thing. This is the fifth book in the Malazan Book of the Fallen massive series of epic fantasy. But I haven't finished the third book yet. Yup, still struggling with the monster. But in June I was hoping to at least start Midnight Tides. We'll see..Book synopsis:
After decades of internecine warfare, the tribes of the Tiste Edur have at last united under the Warlock King of the Hiroth, There is peace–but it has been exacted at a terrible price: a pact made with a hidden power whose motives are at best suspect, at worst deadly.
To the south, the expansionist kingdom of Lether, eager to fulfill its long-prophesized renaissance as an Empire reborn, has enslaved all its less-civilized neighbors with rapacious hunger. All, that is, save one–the Tiste Edur. And it must be only a matter of time before they too fall–either beneath the suffocating weight of gold, or by slaughter at the edge of a sword. Or so destiny has decreed.
Yet as the two sides gather for a pivotal treaty neither truly wants, ancient forces are awakening. For the impending struggle between these two peoples is but a pale reflection of a far more profound, primal battle–a confrontation with the still-raw wound of an old betrayal and the craving for revenge at its seething heart.
BookDepository: Midnight Tides
Fried Green Tomatoes at the Whistle Stop Cafe by Fannie Flagg
Next on the list I have an LGBT historical fiction novel set in the 1980s, not very far from today. Book synopsis:
It's first the story of two women in the 1980s, of gray-headed Mrs. Threadgoode telling her life story to Evelyn, who is in the sad slump of middle age. The tale she tells is also of two women — of the irrepressibly daredevilish tomboy Idgie and her friend Ruth, who back in the thirties ran a little place in Whistle Stop, Alabama, a Southern kind of Cafe Wobegon offering good barbecue and good coffee and all kinds of love and laughter, even an occasional murder.
BookDepository: Fried Green Tomatoes at the Whistle Stop Cafe
This is a book I received for review and I need to get to in June. The cover looks awesome and it's a horror story, hopefully the scary kind! Man Made Murder is the first book in The Blood Road trilogy. Book synopsis:
When guitarist Dean Thibodeaux tries to score weed the night before his band goes on tour, the deal ends in a brutal attack he wasn't supposed to survive. Stiff, bloody, sore—but alive—he boards the bus with his band, determined to keep the one thing that's important in his life on track.
Carl Delacroix failed his sister. And in the dead of night, with a gun in his waistband and nothing left to lose, he fails her again: his hesitation lets her killer get away. Short on sleep, short on cash, and determined not to make a trifecta out of his failure, he takes off after her attacker. And finds himself following a tour bus.
Dean Thibodeaux is sick. He's changing. And the thing that caused it is coming after him, intent on fixing its mistake.
BookDepository: Man Made Murder
The Secret by the Lake by Louise Douglas
Another review book I received and I want to definitely get to in June. This is a historical fiction mystery story. Check out the book synopsis:
Amy's always felt like something's been missing in her life, but as a nanny for the Laurent family – Julia, Alain, Viviane – she feels complete.
So Amy wouldn't think of leaving them when a sudden tragedy forces them to move from France to the small lakeside cottage in the isolated Somerset village where Julia grew up.
But there's something strange about the cottage by the lake. This is where Julia spent her childhood. But she used to have an older sister, Caroline, whom she rarely speaks about…
Who disappeared at just seventeen…
Who has a secret the whole village wants kept hidden for ever…
BookDepository: The Secret by the Lake
The Day of Second Chances by Julie Cohen

A contemporary novel, also a book I received to review about three women (grandmother, mother and daughter) who each have a big secret. How do their stories collide and what happens when the secrets are revealed? Fans of Jojo Moyes are probably going to really enjoy this one. Book synopsis:
Honor's secret threatens to rob her of the independence she's guarded ferociously for eighty years.
Jo's secret could smash apart the 'normal' family life she's fought so hard to build.
Lydia's secret could bring her love – or the loss of everything that matters to her.
And finally, in June I will be concluding the Lunar Chronicles series with the last book, a fairytale retelling of Snow White. Cress left us with a very promising ending and I'm curious to see where the last book will go. Also, sidenote, I just bought the book a few days ago from the BookDepository and it hasn't arrived yet, but I will be hauling it very soon along with some other new, small additions to my library.Book synopsis:
Princess Winter is admired by the Lunar people for her grace and kindness, and despite the scars that mar her face, her beauty is said to be even more breathtaking than that of her stepmother, Queen Levana.
Winter despises her stepmother, and knows Levana won't approve of her feelings for her childhood friend—the handsome palace guard, Jacin. But Winter isn't as weak as Levana believes her to be and she's been undermining her stepmother's wishes for years. Together with the cyborg mechanic, Cinder, and her allies, Winter might even have the power to launch a revolution and win a war that's been raging for far too long.
Can Cinder, Scarlet, Cress, and Winter defeat Levana and find their happily ever afters?
So these are all the planned books for the month of June. But now, let's take a look at my TBR pile that's been growing for the past months. Basically, the books that I was supposed to have read by now but still haven't picked up. Here they all are, sitting pretty:
Very quickly we have:

   The Healthy Dead by Steven Erikson
   A Little Life by Hanya Yanagihara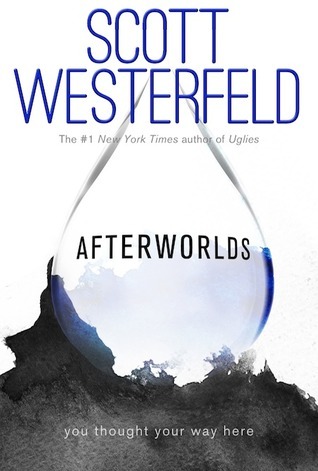 Afterworlds by Scott Westerfeld
   House of Chains by Steven Erikson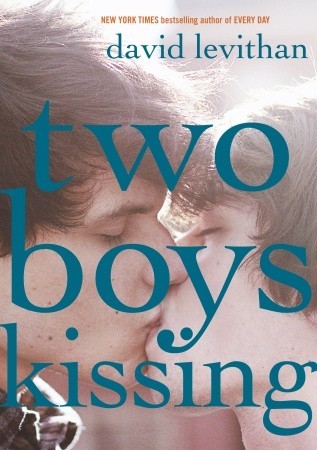 Two Boys Kissing by David Levithan
I'm counting 6! Alright, probably not going to happen in June but I will try. Anyway, this is my reading plan for the month and also the books I failed to get to in the previous months. Let me know what you are reading in June and how is your TBR pile growing?
I'm a BookDepository affiliate. If you want to buy a book online (with free shipping worldwide and you go through my links (which I listed above) I'll get a small commission. Thank you very much for your support! 🙂