Discussing the Man Booker Prize longlist two days ago and in the spirit of book awards and prizes, I decided today to talk about the Hugo Awards finalists.
The Hugo Awards is like the Oscars for the SFF (Science Fiction/ Fantasy) reading community. Basically, any person who is a member of the World Science Fiction Society is eligible to nominate and vote for the awards. The winners of the Hugo Awards will be announced on the 20th of August 2016. There are many different categories for the Hugo Awards but in this post I will be focusing on two of them. If you'd like to know more about the Hugo Awards and the rest of the categories and finalists you can visit their official website (Hugo Awards Website)
So, let's have a look at the finalists!
Best Novel (awarded for an SFF story of 40.000 words or more):
Ancillary Mercy by Ann Leckie (published by Orbit)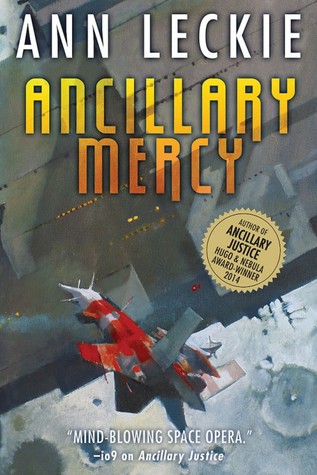 Ancillary Mercy is the third and final book in the Imperial Radch space opera series which started with Ancillary Justice. The first book is the winner of the Hugo, Nebula and Arthur C. Clarke award so this is a very popular series in the SFF community. If you don't know what the first book is about click the name to go  to its synopsis. Book synopsis for Ancillary Mercy:
For a moment, things seem to be under control for the soldier known as Breq. Then a search of Athoek Station's slums turns up someone who shouldn't exist – someone who might be an ancillary from a ship that's been hiding beyond the empire's reach for three thousand years. Meanwhile, a messenger from the alien and mysterious Presger empire arrives, as does Breq's enemy, the divided and quite possibly insane Anaander Mianaai – ruler of an empire at war with itself.
Anaander is heavily armed and extremely unhappy with Breq. She could take her ship and crew and flee, but that would leave everyone at Athoek in terrible danger. Breq has a desperate plan. The odds aren't good, but that's never stopped her before.
BookDepository: Ancillary Mercy
The Aeronaut's Windlass by Jim Butcher (published by Roc)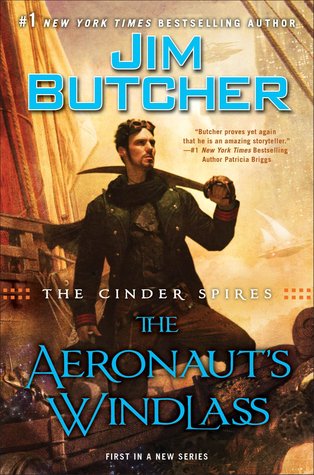 Most readers know Jim Butcher from his Codex Alera series which has been very successful and gained loads of fans over the years. Now Jim Butcher comes with a new series set in a steam punk era, The Cinder Spires series. The Aeronaut's Windlass is the beginning novel and promises a fun, science fiction/fantasy adventure. Book synopsis:
Since time immemorial, the Spires have sheltered humanity, towering for miles over the mist-shrouded surface of the world. Within their halls, aristocratic houses have ruled for generations, developing scientific marvels, fostering trade alliances, and building fleets of airships to keep the peace.
Captain Grimm commands the merchant ship, Predator. Fiercely loyal to Spire Albion, he has taken their side in the cold war with Spire Aurora, disrupting the enemy's shipping lines by attacking their cargo vessels. But when the Predator is severely damaged in combat, leaving captain and crew grounded, Grimm is offered a proposition from the Spirearch of Albion—to join a team of agents on a vital mission in exchange for fully restoring Predatorto its fighting glory.
And even as Grimm undertakes this dangerous task, he will learn that the conflict between the Spires is merely a premonition of things to come. Humanity's ancient enemy, silent for more than ten thousand years, has begun to stir once more. And death will follow in its wake…
BookDepository: The Aeronaut's Windlass
The Fifth Season by N. K. Jemisin (published by Orbit)
The Fifth Season was nominated last year for both the Goodreads Choice Awards for Fantasy and the Nebula Award. This is a book that I'm extremely interested since last year. It's the first book in The Broken Earth series and the sequel The Obelisk Gate is coming out this August! Book synopsis:
THIS IS THE WAY THE WORLD ENDS… FOR THE LAST TIME.
A season of endings has begun.
It starts with the great red rift across the heart of the world's sole continent, spewing ash that blots out the sun.
It starts with death, with a murdered son and a missing daughter.
It starts with betrayal, and long dormant wounds rising up to fester.
This is the Stillness, a land long familiar with catastrophe, where the power of the earth is wielded as a weapon. And where there is no mercy.
BookDepository: The Fifth Season
Seveneves by Neal Stephenson (published by William Morrow)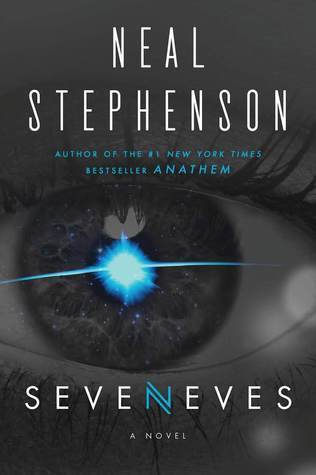 Neil Stephenson's massive new stand-alone novel is an apocalyptic science fiction story that stands proud amongst his other great works. Book synopsis:
What would happen if the world were ending?
A catastrophic event renders the earth a ticking time bomb. In a feverish race against the inevitable, nations around the globe band together to devise an ambitious plan to ensure the survival of humanity far beyond our atmosphere, in outer space.
But the complexities and unpredictability of human nature coupled with unforeseen challenges and dangers threaten the intrepid pioneers, until only a handful of survivors remain . . .
Five thousand years later, their progeny—seven distinct races now three billion strong—embark on yet another audacious journey into the unknown . . . to an alien world utterly transformed by cataclysm and time: Earth.
Uprooted by Naomi Novik (published by Del Rey)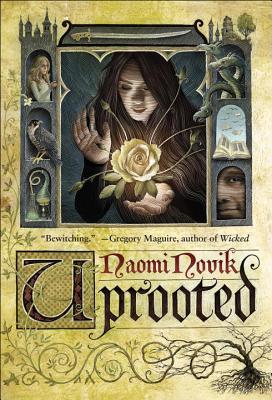 And the last finalist for the category of best novel is Naomi Novik with Uprooted, a fantasy novel that so far can be read as a stand-alone, although the author might decide to continue on with a new story in the same world. If you are following Robin Hobb's reviews on Goodreads as I am and value her opinion and taste in books you'll be glad to know she gave this one 5 stars. So this is definitely a must-read for me. Book synopsis:
"Our Dragon doesn't eat the girls he takes, no matter what stories they tell outside our valley. We hear them sometimes, from travelers passing through. They talk as though we were doing human sacrifice, and he were a real dragon. Of course that's not true: he may be a wizard and immortal, but he's still a man, and our fathers would band together and kill him if he wanted to eat one of us every ten years. He protects us against the Wood, and we're grateful, but not that grateful."
Agnieszka loves her valley home, her quiet village, the forests and the bright shining river. But the corrupted Wood stands on the border, full of malevolent power, and its shadow lies over her life.
Her people rely on the cold, driven wizard known only as the Dragon to keep its powers at bay. But he demands a terrible price for his help: one young woman handed over to serve him for ten years, a fate almost as terrible as falling to the Wood.
The next choosing is fast approaching, and Agnieszka is afraid. She knows—everyone knows—that the Dragon will take Kasia: beautiful, graceful, brave Kasia, all the things Agnieszka isn't, and her dearest friend in the world. And there is no way to save her.
But Agnieszka fears the wrong things. For when the Dragon comes, it is not Kasia he will choose.
Best Novella 
(awarded for an SFF story between 17.500 and 40.000 words):
Binti by Nnedi Okorafor (published by Tor.com)
Nnedi Okorafor is an author of Africa-based science fiction and fantasy. You might know her from her previous novel Lagoon in which she incorporates African elements and culture into a science fiction setting. Her novella, Binti, is one of this year's finalists for the Hugo Award and will be followed by two more books in this series. Book synopsis:
Her name is Binti, and she is the first of the Himba people ever to be offered a place at Oomza University, the finest institution of higher learning in the galaxy. But to accept the offer will mean giving up her place in her family to travel between the stars among strangers who do not share her ways or respect her customs.
Knowledge comes at a cost, one that Binti is willing to pay, but her journey will not be easy. The world she seeks to enter has long warred with the Meduse, an alien race that has become the stuff of nightmares. Oomza University has wronged the Meduse, and Binti's stellar travel will bring her within their deadly reach.
If Binti hopes to survive the legacy of a war not of her making, she will need both the gifts of her people and the wisdom enshrined within the University, itself – but first she has to make it there, alive.
The Builders by Daniel Polansky (published by Tor)
In this novella the protagonists are animals (this is an adult fantasy book) set in a Western-type environment. Book synopsis:
A missing eye.
A broken wing.
A stolen country.
The last job didn't end well.
Years go by, and scars fade, but memories only fester. For the animals of the Captain's company, survival has meant keeping a low profile, building a new life, and trying to forget the war they lost. But now the Captain's whiskers are twitching at the idea of evening the score.
Penric's Demon by Lois McMaster Bujold (published by Spectrum)
Penric's Demon is part of Lois McMaster Burjold's World of the Five Gods series. I'm not sure whether one can read Penric's Demon without having previously read the first book in the main series by this author though. Book synopsis:
On his way to his betrothal, young Lord Penric comes upon a riding accident with an elderly lady on the ground, her maidservant and guardsmen distraught. As he approaches to help, he discovers that the lady is a Temple divine, servant to the five gods of this world. Her avowed god is The Bastard, "master of all disasters out of season", and with her dying breath she bequeaths her mysterious powers to Penric. From that moment on, Penric's life is irreversibly changed, and his life is in danger from those who envy or fear him.
BookDepository: Penric's Demon (audiobook link)
Perfect State by Brandon Sanderson (published by Dragonsteel Entertainment)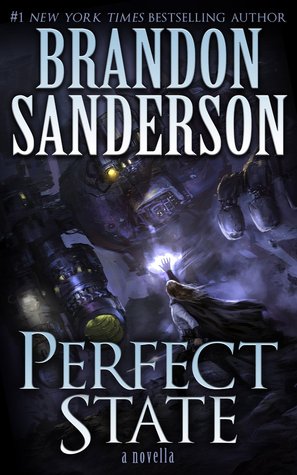 The final two novellas of this list hold two of the biggest names in the SFF community. The first one is Brandon Sanderson with his novella Perfect State. Book synopsis:
God-Emperor Kairominas is lord of all he surveys. He has defeated all foes, has united the entire world beneath his rule, and has mastered the arcane arts. He spends his time sparring with his nemesis, who keeps trying to invade Kai's world.
Except for today. Today, Kai has to go on a date.
Forces have conspired to require him to meet with his equal—a woman from another world who has achieved just as much as he has. What happens when the most important man in the world is forced to have dinner with the most important woman in the world?
BookDepository: Perfect State (audiobook link)
Slow Bullets by Alastair Reynolds
If you are new to the SFF world and you are checking out some new author names and recommendations, Alastair Reynolds is someone you ought to look into his work. Slow Bullets is a space opera novella that received this year's Locus Award. Book synopsis:
A vast conflict, one that has encompassed hundreds of worlds and solar systems, appears to be finally at an end. A conscripted soldier is beginning to consider her life after the war and the family she has left behind. But for Scur—and for humanity—peace is not to be.
On the brink of the ceasefire, Scur is captured by a renegade war criminal, and left for dead in the ruins of a bunker. She revives aboard a prisoner transport vessel. Something has gone terribly wrong with the ship.
Passengers—combatants from both sides of the war—are waking up from hibernation far too soon. Their memories, embedded in bullets, are the only links to a world which is no longer recognizable. And Scur will be reacquainted with her old enemy, but with much higher stakes than just her own life.
So these are the 2016 Hugo Awards finalists for the best novel and best novella categories. I wanted to present them in a post for those of you who, like me, are looking for more science fiction and fantasy book recommendations/suggestions. Don't forget to check the Hugo Awards website (you can find the link in the beginning of this post) for more finalists and categories. If you've already read any of these books let me know what you thought of them and what your opinion is about this year's finalists!
I'm a BookDepository affiliate. If you want to buy a book online (free worldwide shipping) and you go through my links (above), I'll get a small referral commission. Thank you very much for your support!