Here's to yet another month in which I failed to follow my TBR schedule. No matter, March brought some fortunate moments and beginnings, and also delays in reading books and falling behind on the planning once more. But at least I officially have a Master thesis project now and I am also volunteering for the Human Library Project organised here in Groningen which is very exciting!
But on to the books. In March I managed five books! You can find their reviews below:
Middlesex by Jeffrey Eugenides (Book Review)
Vicious by V. E. Schwab (Book Review)
The Sculptor by Scott McCloud (Book Review)
The Danish Girl by David Ebershoff (Book Review)
The Last Mortal Bond by Brian Staveley (Book Review)
Read in March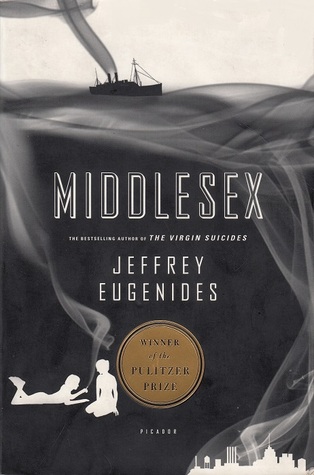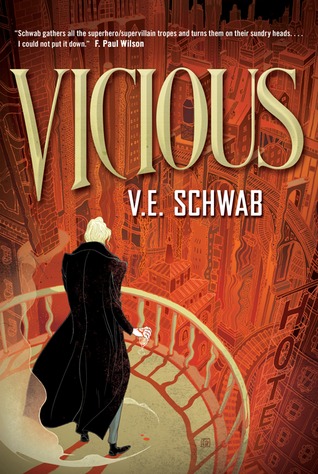 Currently Reading
I am beginning April with a very popular mystery/thriller novel, my first contemporary mystery of 2017, Night Film by Marisha Pessl. Again, here is a case of a book I've read so much about through Booktube and when I checked it out on Goodreads I found out that not only it was a Goodreads Choice nominee but also a Shirley Jackson Award finalist. While I'm starting to make my way through this murder mystery, I am also making my way out of a brilliant trilogy. The epic finale of The Remembrance of Earth's Past trilogy with Death's End was on my March TBR but was transferred to my April one. Still, I am looking forward to this though I wish I could have got to it sooner. I am officially 5 books behind schedule, people! And the Bailey's Longlist is out! I'm ruined..
To be read in April
As I said above, this month I will be starting with Marisha Pessl's Night Film which is quite a chunky thriller – 600 pages or so. I'm hoping to really enjoy it so I can officially start following the Shirley Jackson Award for more recommendations of this genre. Book synopsis:
On a damp October night, beautiful young Ashley Cordova is found dead in an abandoned warehouse in lower Manhattan. Though her death is ruled a suicide, veteran investigative journalist Scott McGrath suspects otherwise. As he probes the strange circumstances surrounding Ashley's life and death, McGrath comes face-to-face with the legacy of her father: the legendary, reclusive cult-horror-film director Stanislas Cordova—a man who hasn't been seen in public for more than thirty years.
For McGrath, another death connected to this seemingly cursed family dynasty seems more than just a coincidence. Though much has been written about Cordova's dark and unsettling films, very little is known about the man himself.
Driven by revenge, curiosity, and a need for the truth, McGrath, with the aid of two strangers, is drawn deeper and deeper into Cordova's eerie, hypnotic world.
The last time he got close to exposing the director, McGrath lost his marriage and his career. This time he might lose even more.
The Blade Itself by Joe Abercrombie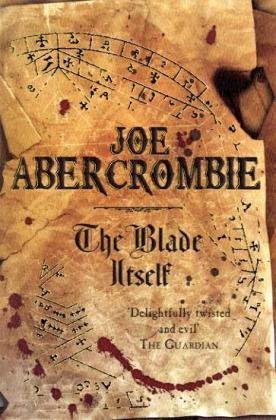 Now that I'm (soon) going to be finished with the two trilogies I started in January, I am planning on starting a bigger fantasy project from an author I've been meaning to read for years. Joe Abercrombie is one of the most well-received fantasy authors of the recent years and I couldn't allow myself to not read some of his work in 2017 so I decided on tackling the six books in The First Law series. Book synopsis:
Logen Ninefingers, infamous barbarian, has finally run out of luck. Caught in one feud too many, he's on the verge of becoming a dead barbarian – leaving nothing behind him but bad songs, dead friends, and a lot of happy enemies.
Nobleman Captain Jezal dan Luthar, dashing officer, and paragon of selfishness, has nothing more dangerous in mind than fleecing his friends at cards and dreaming of glory in the fencing circle. But war is brewing, and on the battlefields of the frozen North they fight by altogether bloodier rules.
Inquisitor Glokta, cripple turned torturer, would like nothing better than to see Jezal come home in a box. But then Glokta hates everyone: cutting treason out of the Union one confession at a time leaves little room for friendship. His latest trail of corpses may lead him right to the rotten heart of government, if he can stay alive long enough to follow it.
Enter the wizard, Bayaz. A bald old man with a terrible temper and a pathetic assistant, he could be the First of the Magi, he could be a spectacular fraud, but whatever he is, he's about to make the lives of Logen, Jezal, and Glokta a whole lot more difficult.
Murderous conspiracies rise to the surface, old scores are ready to be settled, and the line between hero and villain is sharp enough to draw blood.
BookDepository: The Blade Itself
The First Fifteen Lives of Harry August by Claire North
Claire North has shown considerable talent as a young author and her science fiction novel, The First Fifteen Lives of Harry August, nominated for multiple awards amongst them the Arthur C. Clarke Award, is one I've been eyeing for a long time. Unfortunately, I have apparently waited too long to get it because I couldn't find the beautiful hardcover anywhere! Book synopsis:
No matter what he does or the decisions he makes, when death comes, Harry always returns to where he began, a child with all the knowledge of a life he has already lived a dozen times before. Nothing ever changes.
Until now.
As Harry nears the end of his eleventh life, a little girl appears at his bedside. 'I nearly missed you, Doctor August,' she says. 'I need to send a message.'
This is the story of what Harry does next, and what he did before, and how he tries to save a past he cannot change and a future he cannot allow.
BookDepository: The First Fifteen Lives of Harry August
Suprise, surprise! Another Stephen King book. I just cannot give up on this guy. This time around I'm telling myself that I'm giving him another chance because this is a trilogy so maybe his books are better in a series? I don't know. To be honest, I was looking for a good mystery/thriller series and this was a suggestion and I just cannot seem to stop myself from buying Stephen King books. Book synopsis:
In the frigid pre-dawn hours, in a distressed Midwestern city, hundreds of desperate unemployed folks are lined up for a spot at a job fair. Without warning, a lone driver plows through the crowd in a stolen Mercedes, running over the innocent, backing up, and charging again. Eight people are killed; fifteen are wounded. The killer escapes.
In another part of town, months later, a retired cop named Bill Hodges is still haunted by the unsolved crime. When he gets a crazed letter from someone who self-identifies as the "perk" and threatens an even more diabolical attack, Hodges wakes up from his depressed and vacant retirement, hell-bent on preventing another tragedy.
Brady Hartfield lives with his alcoholic mother in the house where he was born. He loved the feel of death under the wheels of the Mercedes, and he wants that rush again.
Only Bill Hodges, with a couple of highly unlikely allies, can apprehend the killer before he strikes again. And they have no time to lose, because Brady's next mission, if it succeeds, will kill or maim thousands.
Mr. Mercedes is a war between good and evil, from the master of suspense whose insight into the mind of this obsessed, insane killer is chilling and unforgettable.
In the end of April, I'm also going to make a mini attempt at YA literature in my ever-lasting search for YA gems. This attempt will be initialised with Uprooted, a Nebula winner and Hugo nominee from a well-established author in the world of fantasy, Naomi Novik. I'm really looking forward to it. Book synopsis:
Agnieszka loves her valley home, her quiet village, the forests and the bright shining river. But the corrupted Wood stands on the border, full of malevolent power, and its shadow lies over her life. Her people rely on the cold, driven wizard known only as the Dragon to keep its powers at bay. But he demands a terrible price for his help: one young woman handed over to serve him for ten years, a fate almost as terrible as falling to the Wood. The next choosing is fast approaching, and Agnieszka is afraid. She knows – everyone knows – that the Dragon will take Kasia: beautiful, graceful, brave Kasia, all the things Agnieszka isn't, and her dearest friend in the world. And there is no way to save her. But Agnieszka fears the wrong things. For when the Dragon comes, it is not Kasia he will choose. 
And finally, at the end of the month I'm hoping to get a chance to pick up a book that I've been eagerly looking forward to read even though I am fairly sure I won't be finishing it this month. Still, I'm hoping The Passage will deliver a brilliant apocalyptic stories because I am really in the mood for one. Book synopsis:
An epic and gripping tale of catastrophe and survival, The Passage is the story of Amy—abandoned by her mother at the age of six, pursued and then imprisoned by the shadowy figures behind a government experiment of apocalyptic proportions. But Special Agent Brad Wolgast, the lawman sent to track her down, is disarmed by the curiously quiet girl and risks everything to save her. As the experiment goes nightmarishly wrong, Wolgast secures her escape—but he can't stop society's collapse. And as Amy walks alone, across miles and decades, into a future dark with violence and despair, she is filled with the mysterious and terrifying knowledge that only she has the power to save the ruined world.
So these are the books I will try to tackle in April and I hope my short vacation trip to Greece will allow me to do that!