Looking back on my reading progress over 2017 so far I came to realise that May has been one of the more productive months of the year. First of all, I decided on a Master thesis topic and have started working on it: Animal Assisted Interventions for Parkinson's Disease. I even started jogging with my lazy Labrador – or rather pulling her on the leash to keep up. It's a new type of excercise where your dog helps you work out more than you could achieve by yourself.
And on a more relative note, I managed to finish five books this month! Reviews will be added here when they are ready:
Death's End by Liu Cixin translated by Ken Liu (Book Review)
Book Review: The Blade Itself by Joe Abercrombie
Book Review: Mr Mercedes by Stephen King
Read in May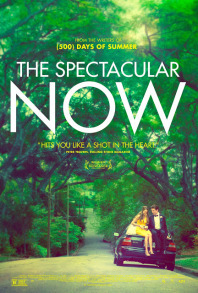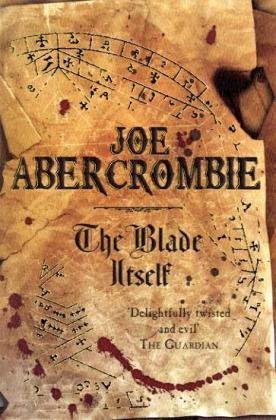 Currently Reading
 As you can see above, in May I finished The Blade Itself, Joe Abercrombie's debut novel and his introduction into The First Law series. It was such a fun fantasy story and the audiobook narrator does a fantastic job in really giving life to the characters that Abercrombie has so masterfully created. I've then decided to pick up the second novel and continue the adventure of Logen Ninefingers and the rest of the group. I also wanted to pick up another science fiction trilogy after finishing the Remembrance of Earth's Past series so I went for The Passage by Justin Cronin, a horror, apocalyptic story of a "vampire"-type virus. I'm currently about 35% in and really enjoying it so far. Finally, I had initially picked up Uprooted by Naomi Novik which I wasn't feeling like reading that much it turned out. Still, I really wanted to read something of the YA fantasy genre and I thought, maybe the eighth Harry Potter will be a good pick. I'm now halfway through and also, surprisingly enjoying that one, too.
To Be Read in June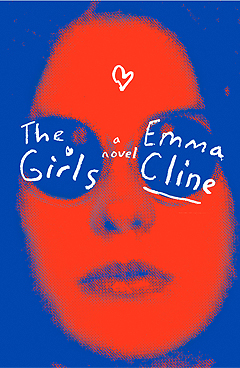 Since this book came out last year I've been meaning to read it. Is it because of the beautiful retro cover or just the title, The Girls, or even the time period it takes place, I don't know. But it took me literally a year since it's publication to pick it up even though it's been everywhere on my local bookstore. Anyway, it sounds like a perfect summer read and I will get to it – hopefully – this month. Book synopsis:
Northern California, during the violent end of the 1960s. At the start of summer, a lonely and thoughtful teenager, Evie Boyd, sees a group of girls in the park, and is immediately caught by their freedom, their careless dress, their dangerous aura of abandon. Soon, Evie is in thrall to Suzanne, a mesmerizing older girl, and is drawn into the circle of a soon-to-be infamous cult and the man who is its charismatic leader. Hidden in the hills, their sprawling ranch is eerie and run down, but to Evie, it is exotic, thrilling, charged—a place where she feels desperate to be accepted. As she spends more time away from her mother and the rhythms of her daily life, and as her obsession with Suzanne intensifies, Evie does not realize she is coming closer and closer to unthinkable violence, and to that moment in a girl's life when everything can go horribly wrong.
I'm also excited about picking up The Twelve and continue Cronin's horrifying apocalyptic story of the world overcome with a deadly virus turning people into dangerous, bloodthirsty creatures. What is interesting about the second book is that it's about 300 pages shorter than the first book, something that doesn't usually happen in sequels which tend to be longer than first novels. Book synopsis:
In the present day, as the man-made apocalypse unfolds, three strangers navigate the chaos. Lila, a doctor and an expectant mother, is so shattered by the spread of violence and infection that she continues to plan for her child's arrival even as society dissolves around her. Kittridge, known to the world as "Last Stand in Denver," has been forced to flee his stronghold and is now on the road, dodging the infected, armed but alone and well aware that a tank of gas will get him only so far. April is a teenager fighting to guide her little brother safely through a landscape of death and ruin. These three will learn that they have not been fully abandoned—and that in connection lies hope, even on the darkest of nights.
One hundred years in the future, Amy and the others fight on for humankind's salvation…unaware that the rules have changed. The enemy has evolved, and a dark new order has arisen with a vision of the future infinitely more horrifying than man's extinction. If the Twelve are to fall, one of those united to vanquish them will have to pay the ultimate price.
House of Leaves by Mark Z. Danielewski
Another book I've been eyeing for quite a while – and I have BookTube to blame for that – is a horror novel in a quite unconventional format. If you are not familiar with Danielewski's chosen format of story telling, you only need to pick up one of his books and simple have a quick look at ten random pages; you'll see exactly what I'm talking about. Book synopsis:
Now, for the first time, this astonishing novel is made available in book form, complete with the original colored words, vertical footnotes, and newly added second and third appendices.
The story remains unchanged, focusing on a young family that moves into a small home on Ash Tree Lane where they discover something is terribly wrong: their house is bigger on the inside than it is on the outside.
Of course, neither Pulitzer Prize-winning photojournalist Will Navidson nor his companion Karen Green was prepared to face the consequences of that impossibility, until the day their two little children wandered off and their voices eerily began to return another story—of creature darkness, of an ever-growing abyss behind a closet door, and of that unholy growl which soon enough would tear through their walls and consume all their dreams.
BookDepository: House of Leaves
Last Argument of Kings by Joe Abercrombie
After I'm done with Before They Are Hanged, I want to also get to the final novel of Abercrombie's trilogy before picking up the three standalone novels set in the same universe. Book synopsis:
The conclusion to the 'First Law' trilogy is here. Battles will be fought, kings will be made, love will be won and lost and cities will be destroyed. Magic is going to be unleashed, heroes will fall and the First Law will be broken once again. The end may be coming.
BookDepository: Last Argument of Kings
Jonathan Strange & Mr Norrell by Susanna Clarke
The two final books I have planned to pick up in June, I am fairly sure, looking at it from a realistic angle, that I won't be able to finish before July. The first one is a huge fantasy standalone by Susanna Clarke which has received raving reviews from the SFF community, the story of two magicians in the beginning of the 19th century. Book synopsis:
At the dawn of the nineteenth century, two very different magicians emerge to change England's history. In the year 1806, with the Napoleonic Wars raging on land and sea, most people believe magic to be long dead in England–until the reclusive Mr Norrell reveals his powers, and becomes a celebrity overnight.
Soon, another practicing magician comes forth: the young, handsome, and daring Jonathan Strange. He becomes Norrell's student, and they join forces in the war against France. But Strange is increasingly drawn to the wildest, most perilous forms of magic, straining his partnership with Norrell, and putting at risk everything else he holds dear.
BookDepository: Jonathan Strange and Mr Norrell
And finally, even though I still haven't even began reading Finders Keepers, the second novel in the Bill Hodges thriller trilogy, I am hoping to – after finishing it – also begin reading End of Watch which is the final volume. Given my previous history with Stephen King books I still haven't purchased this third novel, being a mature adult person and waiting to see if I will really like the second book enough to want to keep going. Book synopsis:
In Room 217 of the Lakes Region Traumatic Brain Injury Clinic, something has awakened. Something evil. Brady Hartsfield, perpetrator of the Mercedes Massacre, where eight people were killed and many more were badly injured, has been in the clinic for five years, in a vegetative state. According to his doctors, anything approaching a complete recovery is unlikely. But behind the drool and stare, Brady is awake, and in possession of deadly new powers that allow him to wreak unimaginable havoc without ever leaving his hospital room.
Retired police detective Bill Hodges, the unlikely hero of Mr. Mercedes and Finders Keepers, now runs an investigation agency with his partner, Holly Gibney—the woman who delivered the blow to Hartsfield's head that put him on the brain injury ward. When Bill and Holly are called to a suicide scene with ties to the Mercedes Massacre, they find themselves pulled into their most dangerous case yet, one that will put their lives at risk, as well as those of Bill's heroic young friend Jerome Robinson and his teenage sister, Barbara. Brady Hartsfield is back, and planning revenge not just on Hodges and his friends, but on an entire city.
There we go, these are my chosen June reads. I hope I can keep up the somewhat faster pace of getting through books because as of today I am officially 10 books behind my reading schedule according to Goodreads. I'm placing my hopes on the summer BookTubeAThon. Maybe I should pick smaller novels for July!
I'm a BookDepository affiliate. If you want to buy a book online (free worldwide shipping) and you go through my links (above), I'll get a small referral commission. Thank you very much for your support!