The book haul that follows consists of eight titles, a small number compared to some other book hauls I've done. The reason this has happened is because I bought so many books in June that I decided to not buy any books in July. I also decided to send the rest of the books I bought over to July's book haul according to when I am actually planning on reading them. Now, it is worth wondering whether or not I am actually going to keep this promise to myself and not buy anymore books. That's easy. Of course, I will be buying more books: the Man Booker longlist is coming out in July. But other than that I will be in Greece for a month where I will be safely away from Amazon's reach. So here is a hypocritically small book haul of some of the books I got in June.
First, I have the fantasy shelf:
Jonathan Strange & Mr Norrell by Susanna Clarke
One of the few reviewers whose opinion I follow almost blindly, Thomas from the BookTube channel SFF180, has read this highly praised and award winning fantasy novel by Susanna Clarke and obviously loved it since he gave it his rare 5 star rating. Not only is this, Clarke's first novel but it also won the Hugo award of 2005 and was nominated, among others, for the Nebula of 2005 and the Man Booker of 2004. Following its release, this monster novel has been turned into a miniseries from BBC in 2015. Of course, I am looking forward to diving into this one which, by the way, I found in the Bloomsboory edition with the deckle edges and illustrations (do all the editions come with illustrations?). Book synopsis:
At the dawn of the nineteenth century, two very different magicians emerge to change England's history. In the year 1806, with the Napoleonic Wars raging on land and sea, most people believe magic to be long dead in England–until the reclusive Mr Norrell reveals his powers, and becomes a celebrity overnight.
Soon, another practicing magician comes forth: the young, handsome, and daring Jonathan Strange. He becomes Norrell's student, and they join forces in the war against France. But Strange is increasingly drawn to the wildest, most perilous forms of magic, straining his partnership with Norrell, and putting at risk everything else he holds dear.
BookDepository: Jonathan Strange & Mr Norrell
Last Argument of Kings by Joe Abercrombie
Now that I'm more than halfway through Before They Are Hanged which is the second novel in The First Law trilogy, I had to go buy the final book which completes it. Admittedly, I'm not as impressed about the second one as with The Blade Itself – the first one – but the whole series so far has been really enjoyable, the humour at times is hilarious, the multiple characters from smaller to more important ones are well conceptualised and created and overall it's a great effort of a first series. So, I treated myself to the last book, Last Argument of Kings. Book synopsis:
The conclusion to the 'First Law' trilogy is here. Battles will be fought, kings will be made, love will be won and lost and cities will be destroyed. Magic is going to be unleashed, heroes will fall and the First Law will be broken once again. The end may be coming.
BookDepository: Last Argument of Kings
We then move on to the horror/Shirley Jacksony shelf: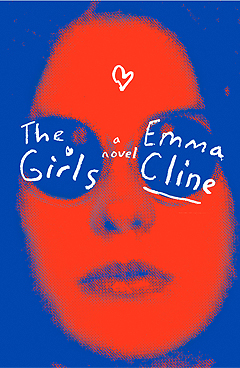 This book cover screams summer in the 60s-70s. While the reviews have been mixed and most of my friends on Goodreads have not been blown away by Emma Cline's historical debut, I could not resist buying this book. Its rating on the site is quite low, 3.49, considering the fact that the hype for this novel was extravagant. Last year, everywhere you turned you would see The Girls. Here in Groningen, my local books store hung a huge poster of The Girls on the window and kept it for months! It's difficult not to be skeptical about it, but I am considering this as a potential BookTubeAThon read for July since it's small and looks like a fast read. Book synopsis:
Northern California, during the violent end of the 1960s. At the start of summer, a lonely and thoughtful teenager, Evie Boyd, sees a group of girls in the park, and is immediately caught by their freedom, their careless dress, their dangerous aura of abandon. Soon, Evie is in thrall to Suzanne, a mesmerizing older girl, and is drawn into the circle of a soon-to-be infamous cult and the man who is its charismatic leader. Hidden in the hills, their sprawling ranch is eerie and run down, but to Evie, it is exotic, thrilling, charged—a place where she feels desperate to be accepted. As she spends more time away from her mother and the rhythms of her daily life, and as her obsession with Suzanne intensifies, Evie does not realize she is coming closer and closer to unthinkable violence, and to that moment in a girl's life when everything can go horribly wrong.
Following The Passage introducing an apocalyptic/post-apocalyptic world where a man-made virus has turned people into blood thirsty monstrosities with superhuman powers – it's much cooler than it sounds – a group of survivors sets out to find other people. Despite its quite slow start, I am a sucker for slow-paced, large volumes and zombie-like stories, so I am very eager to continue on with the series, even though I am still slowly making my way through the final pages of the first book. Book synopsis:
In the present day, as the man-made apocalypse unfolds, three strangers navigate the chaos. Lila, a doctor and an expectant mother, is so shattered by the spread of violence and infection that she continues to plan for her child's arrival even as society dissolves around her. Kittridge, known to the world as "Last Stand in Denver," has been forced to flee his stronghold and is now on the road, dodging the infected, armed but alone and well aware that a tank of gas will get him only so far. April is a teenager fighting to guide her little brother safely through a landscape of death and ruin. These three will learn that they have not been fully abandoned—and that in connection lies hope, even on the darkest of nights.
One hundred years in the future, Amy and the others fight on for humankind's salvation…unaware that the rules have changed. The enemy has evolved, and a dark new order has arisen with a vision of the future infinitely more horrifying than man's extinction. If the Twelve are to fall, one of those united to vanquish them will have to pay the ultimate price.
House of Leaves by Mark Z. Danielewski
I have no idea what I'm getting myself into with this book which has a completely unconventional format and I'm not sure how it will go about, telling a story. But I shall see! All I know about it is that it's a strange horror story. Book synopsis:
Years ago, when House of Leaves was first being passed around, it was nothing more than a badly bundled heap of paper, parts of which would occasionally surface on the Internet. No one could have anticipated the small but devoted following this terrifying story would soon command. Starting with an odd assortment of marginalized youth—musicians, tattoo artists, programmers, strippers, environmentalists, and adrenaline junkies—the book eventually made its way into the hands of older generations, who not only found themselves in those strangely arranged pages but also discovered a way back into the lives of their estranged children.
Now, for the first time, this astonishing novel is made available in book form, complete with the original colored words, vertical footnotes, and newly added second and third appendices.
The story remains unchanged, focusing on a young family that moves into a small home on Ash Tree Lane where they discover something is terribly wrong: their house is bigger on the inside than it is on the outside.
Of course, neither Pulitzer Prize-winning photojournalist Will Navidson nor his companion Karen Green was prepared to face the consequences of that impossibility, until the day their two little children wandered off and their voices eerily began to return another story—of creature darkness, of an ever-growing abyss behind a closet door, and of that unholy growl which soon enough would tear through their walls and consume all their dreams.
BookDepository: House of Leaves
And finally, the classics of doom shelf:
I call them The Classics of Doom because this is how I got them: I went to my local bookstore, Van der Velde, and they had this discount where you would pay 2 but get 3 Penguin Modern Classics. Now, I've been slowly collecting the Penguin Modern Classics so I was excited about saving money and getting three new titles. But when I made my way to the cashier's after spending an hour deciding and looking for the correct editions, it was literally two minutes before closing time. And even though we asked, the cashier decided that the offer only stood for the PMC with a sticker on them – that said get 3 pay 2. So, instead of telling them to shove the sticker up their ….. I paid full price because they were in a hurry and after buying them, instead of feeling happy about my new books, I was angry and disappointed. Good stuff!
I've been meaning to read this little book of shame – because of its size which constitutes any excuses of not having read it meaningless – for years now. I think, again because of its size, it will make a perfect read for the summer BookTubeAThon, but this will of course depend on the challenges that will be announced later on. Book synopsis:
It is the history of a revolution that went wrong – and of the excellent excuses that were forthcoming at every step for the perversion of the original doctrine,' wrote Orwell for the first edition of Animal Farm in 1945. Orwell wrote the novel at the end of 1943, but it almost remained unpublished. Its savage attack on Stalin, at that time Britain's ally, led to the book being refused by publisher after publisher. Orwell's simple, tragic fable, telling what happens when the animals drive out Mr Jones and attempt to run the farm themselves, has since become a world famous classic.
The Bird's Nest by Shirley Jackson
Then I have an actual Shirley Jackson book which I did not place in the Shirley Jackson shelf above. I decided to pick this one up after reading the first page and being entranced by the eloquent prose and the fact that it's a horror story about mental illness. It sounds very interesting. Book synopsis:
Elizabeth Richmond is almost too quiet to be believed, with no friends, no parents, and a job that leaves her strangely unnoticed. But soon she starts to behave in ways she can neither control nor understand, to the increasing horror of her doctor, and the humiliation of her self-centred aunt. As a tormented Elizabeth becomes two people, then three, then four, each wilder and more wicked than the last, a battle of wills threatens to destroy the girl and all who surround her. The Bird's Nest is a macabre journey into who we are, and how close we sometimes come to the brink of madness.
BookDepository: The Bird's Nest
Crossing to Safety by Wallace Stegner
Finally, I did something I haven't done in a long while. I bought a book of which I knew nothing about and had never heard of before in my life. I was at the bookstore, deciding which PMC to buy, read the synopsis, thought I would enjoy it and went ahead and bought it. For me to buy a book, I have to have studied it a bit: look at the reviews on Goodreads or if it is nominated for an award I really appreciate, well again, find it on Goodreads. So, I'm going in completely blind on this one and I hope to enjoy it. Book synopsis:
Called a "magnificently crafted story . . . brimming with wisdom" by Howard Frank Mosher in "The Washington Post Book World," "Crossing to Safety" has, since its publication in 1987, established itself as one of the greatest and most cherished American novels of the twentieth century. Tracing the lives, loves, and aspirations of two couples who move between Vermont and Wisconsin, it is a work of quiet majesty, deep compassion, and powerful insight into the alchemy of friendship and marriage.
BookDepository: Crossing to Safety
I noticed that I purchased a lot of horror fiction this month, or rather more than usual. I am excited to read all of them and review them here soon.