We are half-way through the year and this is my New Book Releases post for June. As you're about to see, June turned out to be a Fantasy month (oh yeah!). I'm very excited about the new fantasy series coming out this June, but also the other great looking reads we can finally get our hands on. Let's have a look at them:
Fiction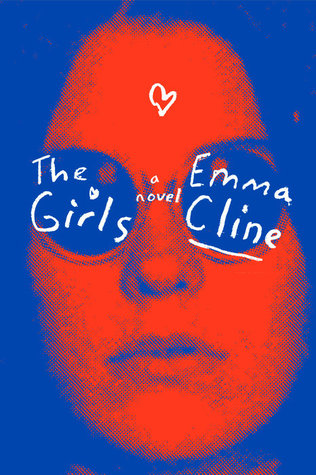 This was an immediate addition to my TBR list and I'll be honest. It was because of this wonderful, retro-style cover. I have no idea what the story is about, I refuse to read the synopsis, but here it is for anyone who wants to have a look at it:
Northern California, during the violent end of the 1960s. At the start of summer, a lonely and thoughtful teenager, Evie Boyd, sees a group of girls in the park, and is immediately caught by their freedom, their careless dress, their dangerous aura of abandon. Soon, Evie is in thrall to Suzanne, a mesmerizing older girl, and is drawn into the circle of a soon-to-be infamous cult and the man who is its charismatic leader. Hidden in the hills, their sprawling ranch is eerie and run down, but to Evie, it is exotic, thrilling, charged—a place where she feels desperate to be accepted. As she spends more time away from her mother and the rhythms of her daily life, and as her obsession with Suzanne intensifies, Evie does not realize she is coming closer and closer to unthinkable violence, and to that moment in a girl's life when everything can go horribly wrong.
Lily and the Octopus by Steven Rowley
When I saw the title of this book I wasn't very impressed and the cover wasn't anything special. But when I read the synopsis on Goodreads..yep, this is definitely a book I need to read. If you have a dog or are a dog person, read the synopsis and you'll know what I'm talking about:
When you sit down with Lily and the Octopus, you will be taken on an unforgettable ride.
The magic of this novel is in the read, and we don't want to spoil it by giving away too many details.
We can tell you that this is a story about that special someone: the one you trust, the one you can't live without.
For Ted Flask, that someone special is his aging companion Lily, who happens to be a dog.
Lily and the Octopus reminds us how it feels to love fiercely, how difficult it can be to let go, and how the fight for those we love is the greatest fight of all.
BookDepository: Lily and th Octopus
First Comes Love by Emily Giffin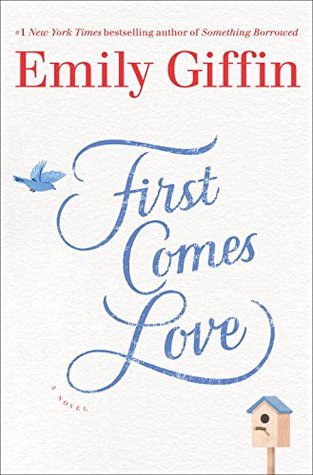 An interesting-sounding contemporary, romance story following two sisters who fell apart after tragedy hit their family and led them to different paths. Book synopsis:
Growing up, Josie and Meredith Garland shared a loving, if sometimes contentious relationship. Josie was impulsive, spirited, and outgoing; Meredith hardworking, thoughtful, and reserved. When tragedy strikes their family, their different responses to the event splinter their delicate bond.
Fifteen years later, Josie and Meredith are in their late thirties, following very different paths. Josie, a first grade teacher, is single—and this close to swearing off dating for good. What she wants more than the right guy, however, is to become a mother—a feeling that is heightened when her ex-boyfriend's daughter ends up in her class. Determined to have the future she's always wanted, Josie decides to take matters into her own hands. 
On the outside, Meredith is the model daughter with the perfect life. A successful attorney, she's married to a wonderful man, and together they're raising a beautiful four-year-old daughter. Yet lately, Meredith feels dissatisfied and restless, secretly wondering if she chose the life that was expected of her rather than the one she truly desired.
As the anniversary of their tragedy looms and painful secrets from the past begin to surface, Josie and Meredith must not only confront the issues that divide them, but also come to terms with their own choices. In their journey toward understanding and forgiveness, both sisters discover they need each other more than they knew . . . and that in the recipe for true happiness, love always comes first.
BookDepository: First Comes Love
A Hundred Thousand Worlds by Bob Proehl
A literary novel with a very interesting and novel premise. This book has been receiving great reviews before it even came out to the market. Check out the book synopsis:
Valerie Torrey took her son Alex and fled Los Angeles six years ago—leaving both her role on a cult sci-fi TV show and her costar husband after a tragedy blew their small family apart. Now Val must reunite nine-year-old Alex with his estranged father, so they set out on a road trip from New York, Val making appearances at comic book conventions along the way. 
As they travel west, encountering superheroes, monsters, time travelers, and robots, Val and Alex are drawn into the orbit of the comic-con regulars, from a hapless twentysomething illustrator to a lesbian comics writer to a group of cosplay women who provide a chorus of knowing commentary. For Alex, this world is a magical place where fiction becomes reality, but as they get closer to their destination, he begins to realize that the story his mother is telling him about their journey might have a very different ending than he imagined.
BookDepository: A Hundred Thousand Worlds
Young Adult
And I Darken by Kiersten White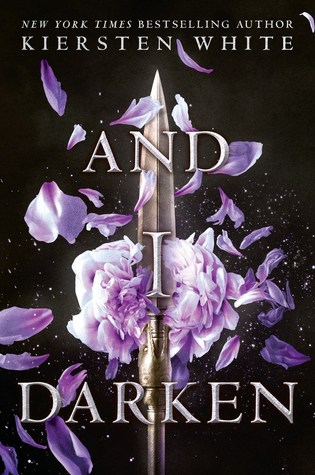 From the author who brought the Mind Games duology comes a new series, The Conquerors Saga. Although I'm not sure I like this cover. Here is the synopsis:
NO ONE EXPECTS A PRINCESS TO BE BRUTAL.
And Lada Dragwlya likes it that way. Ever since she and her gentle younger brother, Radu, were wrenched from their homeland of Wallachia and abandoned by their father to be raised in the Ottoman courts, Lada has known that being ruthless is the key to survival. She and Radu are doomed to act as pawns in a vicious game, an unseen sword hovering over their every move. For the lineage that makes them special also makes them targets.
Lada despises the Ottomans and bides her time, planning her vengeance for the day when she can return to Wallachia and claim her birthright. Radu longs only for a place where he feels safe. And when they meet Mehmed, the defiant and lonely son of the sultan, who's expected to rule a nation, Radu feels that he's made a true friend—and Lada wonders if she's finally found someone worthy of her passion.
But Mehmed is heir to the very empire that Lada has sworn to fight against—and that Radu now considers home. Together, Lada, Radu, and Mehmed form a toxic triangle that strains the bonds of love and loyalty to the breaking point.
My Lady Jane by Cynthia Hand, Brodi Ashton and Jodi Meadows
 Historical fiction, retelling, young adult. Chunky read, admittedly. Three authors. Sounds good. Book synopsis:
Lady Jane Grey, sixteen, is about to be married to a total stranger—and caught up in an insidious plot to rob her cousin, King Edward, of his throne. But that's the least of Jane's problems. She's about to become Queen of England. Like that could go wrong.
Ivory and Bone by Julie Eshbaugh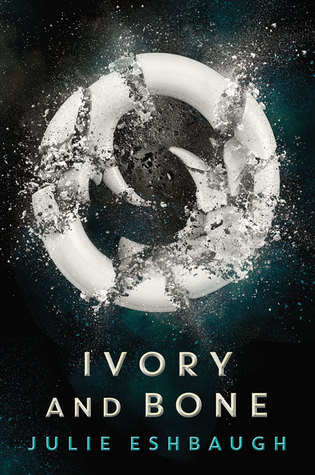 We have another YA historical fiction, retelling story. This is the first book in the Ivory and Bone series and it's another book getting a lot of great reviews. Book synopsis:
Hunting, gathering, and keeping his family safe—that's the life seventeen-year-old Kol knows. Then bold, enigmatic Mya arrives from the south with her family, and Kol is captivated. He wants her to like and trust him, but any hopes of impressing her are ruined when he makes a careless—and nearly grave—mistake. However, there's something more to Mya's cool disdain…a history wrought with loss that comes to light when another clan arrives. With them is Lo, an enemy from Mya's past who Mya swears has ulterior motives.
As Kol gets to know Lo, tensions between Mya and Lo escalate until violence erupts. Faced with shattering losses, Kol is forced to question every person he's trusted. One thing is for sure: this was a war that Mya or Lo—Kol doesn't know which—had been planning all along.
BookDepository: Ivory and Bone
The Loose Ends List by Carrie Firestone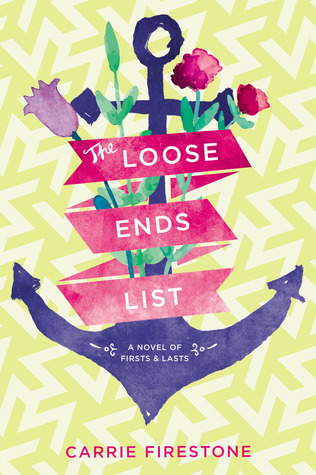 Finally, on our young adult list for the month of June, I have The Loose Ends List which is a contemporary book dealing with themes of death and travelling (according to Goodreads. For more information check out the synopsis:
Seventeen-year-old Maddie O'Neill Levine lives a charmed life, and is primed to spend the perfect pre-college summer with her best friends and young-at-heart socialite grandmother (also Maddie's closest confidante), tying up high school loose ends. Maddie's plans change the instant Gram announces that she is terminally ill and has booked the family on a secret "death with dignity" cruise ship so that she can leave the world in her own unconventional way – and give the O'Neill clan an unforgettable summer of dreams-come-true in the process.
Soon, Maddie is on the trip of a lifetime with her over-the-top family. As they travel the globe, Maddie bonds with other passengers and falls for Enzo, who is processing his own grief. But despite the laughter, headiness of first love, and excitement of glamorous destinations, Maddie knows she is on the brink of losing Gram. She struggles to find the strength to say good-bye in a whirlwind summer shaped by love, loss, and the power of forgiveness.
BookDepository: The Loose Ends List
Children's Fiction
The Gallery by Laura Marx Fitzgerald 
A historical fiction book for children! This just sounds great and The Gallery has been getting very good reviews on Goodreads so it's probably worth checking out this one. Book synopsis:
It's 1929, and twelve-year-old Martha has no choice but to work as a maid in the New York City mansion of the wealthy Sewell family. But, despite the Gatsby-like parties and trimmings of success, she suspects something might be deeply wrong in the household—specifically with Rose Sewell, the formerly vivacious lady of the house who now refuses to leave her room. The other servants say Rose is crazy, but scrappy, strong-willed Martha thinks there's more to the story—and that the paintings in the Sewell's gallery contain a hidden message detailing the truth. But in a house filled with secrets, nothing is quite what it seems, and no one is who they say. Can Martha follow the clues, decipher the code, and solve the mystery of what's really going on with Rose Sewell?
Every Single Second by Tricia Springstubb
Another children's book that sounded quite interesting to me and I thought I should share with you is Every Single Second. This is a book about frienship, family and how racial devides impact on people. Book synopsis:
A single second. That's all it takes to turn a world upside down.
Twelve-year-old Nella Sabatini's life is changing too soon, too fast. Her best friend, Clem, doesn't seem concerned; she's busy figuring out the best way to spend the "leap second"—an extra second about to be added to the world's official clock. The only person who might understand how Nella feels is Angela, but the two of them have gone from being "secret sisters" to not talking at all.
Then Angela's idolized big brother makes a terrible, fatal mistake, one that tears apart their tight-knit community and plunges his family into a whirlwind of harsh publicity and judgment. In the midst of this controversy, Nella is faced with a series of startling revelations about her parents, friends, and neighborhood. As Angela's situation becomes dangerous, Nella must choose whether to stand by or stand up. Her heart tries to tell her what to do, but can you always trust your heart? The clock ticks down, and in that extra second, past and present merge—the future will be up to her.
BookDepository: Every Single Second
Mystery/Thriller
All the Missing Girls by Megan Miranda
A common theme in mystery novels are disappearances of people and how a group of individuals might be involved in the case. What is interesting about this one is that it's read backwards, from day 15 to day 1. Book synopsis:
It's been ten years since Nicolette Farrell left her rural hometown after her best friend, Corinne, disappeared from Cooley Ridge without a trace. Back again to tie up loose ends and care for her ailing father, Nic is soon plunged into a shocking drama that reawakens Corinne's case and breaks open old wounds long since stitched.
The decade-old investigation focused on Nic, her brother Daniel, boyfriend Tyler, and Corinne's boyfriend Jackson. Since then, only Nic has left Cooley Ridge. Daniel and his wife, Laura, are expecting a baby; Jackson works at the town bar; and Tyler is dating Annaleise Carter, Nic's younger neighbor and the group's alibi the night Corinne disappeared. Then, within days of Nic's return, Annaleise goes missing.
BookDepository: All the Missing Girls
A book that is said to appeal to fans of Stephen King, mixing the right amount of horror with thriller. I especially like this mysterious, eerie cover. Book synopsis:
Twenty-year-old Finley Montgomery is rarely alone. Visited by people whom others can't see and haunted by prophetic dreams, she has never been able to control or understand the things that happen to her. When Finley's abilities start to become too strong for her to handle – and even the roar of her motorcycle or another dazzling tattoo can't drown out the voices – she turns to the only person she knows who can help her: her grandmother Eloise Montgomery, a renowned psychic living in The Hollows, New York.
Merri Gleason is a woman at the end of her tether after a ten-month-long search for her missing daughter, Abbey. With almost every hope exhausted, she resorts to hiring Jones Cooper, a detective who sometimes works with psychic Eloise Montgomery. Merri's not a believer, but she's just desperate enough to go down that road, praying that she's not too late. Time, she knows, is running out.
As a harsh white winter moves into The Hollows, Finley and Eloise are drawn into the investigation, which proves to have much more at stake than even the fate of a missing girl. As Finley digs deeper into the town and its endless layers, she is forced to examine the past, even as she tries to look into the future. Only one thing is clear: The Hollows gets what it wants, no matter what.
The House of Secrets by Brad Meltzer and Tod Goldberg
Do you like books with unreliable narrators? This might be something you'll be interested in. It's about a woman that suffered a TBR and cannot remember whether her father was murdered or if she is the killer. Book synopsis
Jack Nash is the world's leading expert in conspiracies. He's looked at whether there are secret satanic symbols carved underneath the Lincoln Memorial. He's looked at whether George Washington was really buried underneath the US Capitol. And ever since his daughter Hazel was a little girl, Jack has shared these stories with her. Today, 30-year-old Hazel needs those stories. Why? Because she just woke up in a hospital with a brain injury that keeps her from remembering her emotional attachment to others, including herself. So when she's told that her father's dead, Hazel doesn't know if she's the next victim, or the actual killer. Indeed, the great mystery she must solve is the mystery about herself…and what her dad was really looking for in all those great conspiracies.
BookDepository: The House of Secrets
Disappearance at Devil's Rock by Paul Tremblay
What I understand from the synopsis of this book, there are some paranormal elements in the thriller story that has to do with the disappearance of a 14-year-old boy and how the mother deal with this horrible situation. Book synopsis:
Late one summer night, Elizabeth Sanderson receives the devastating news that every mother fears: her fourteen-year-old son, Tommy, has vanished without a trace in the woods of a local park.
The search isn't yielding any answers, and Elizabeth and her young daughter, Kate, struggle to comprehend his disappearance. Feeling helpless and alone, their sorrow is compounded by anger and frustration. The local and state police haven't uncovered any leads. Josh and Luis, the friends who were with Tommy last, may not be telling the whole truth about that night in Borderland State Park, when they were supposedly hanging out a landmark the local teens have renamed Devil's Rock— rumored to be cursed.
Living in an all-too-real nightmare, riddled with worry, pain, and guilt, Elizabeth is wholly unprepared for the strange series of events that follow. She believes a ghostly shadow of Tommy materializes in her bedroom, while Kate and other local residents claim to see a shadow peering through their own windows in the dead of night. Then, random pages torn from Tommy's journal begin to mysteriously appear—entries that reveal an introverted teenager obsessed with the phantasmagoric; the loss of his father, killed in a drunk-driving accident a decade earlier; a folktale involving the devil and the woods of Borderland; and a horrific incident that Tommy believed connected them all and changes everything.
As the search grows more desperate, and the implications of what happened becomes more haunting and sinister, no one is prepared for the shocking truth about that night and Tommy's disappearance at Devil's Rock.
BookDepository: Disappearance at Devil's Rock
The Last Time She Saw Him by Jane Haseldine
In this story a reporter is trying to find her kidnapped son and she has reasons to believe that the kidnapping is connected to her brother's disappearance many years ago. Book synopsis:
Julia Gooden remembers nothing about the worst night of her life. Thirty years ago, her nine-year-old brother Ben—the person who promised he would always protect her—was abducted from the room they shared. Try as she might to recall any clue or detail, there is a black hole where Julia's memories of that terrible event should be.
Now a crime reporter at a Detroit newspaper, Julia tries to give others the closure she's never found. But guilt and grief over Ben's disappearance have left her fearful that whoever took her brother is going to come back. Nowhere seems safe—not the city, not the suburbs, not even the secluded lake town where she plans to raise her children. And then, on the anniversary of Ben's disappearance, Julia's worst fears are realized when her two-year-old son, Will, is snatched from his bed.
Convinced that the crimes are related, Julia tries to piece together memories from her final day with Ben. Are the sudden reminders of her brother clues that will lead her to her son's abductor, or merely coincidence? Julia knows she has hours at best to find Will alive, but the deeper she digs, the more personal and terrifying the battle becomes, and an undying promise may be her only hope of saving herself and her son.
BookDepository: The Last Time She Saw Him
Romance
The Bourbon Thief by Tiffany Reisz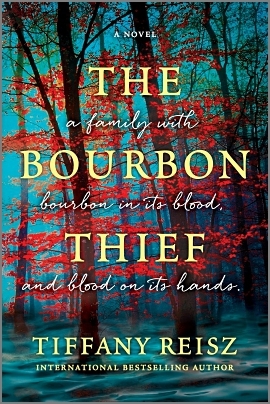 Attention! This is me branching out and seeking new, previously unexplored genres to read while keeping an open mind. This is also me liking a book cover and adding it to my to read list. This is an adult romance book of the erotica subgenre, by the way. Book synopsis:
When Cooper McQueen wakes up from a night with a beautiful stranger, it's to discover he's been robbed. The only item stolen—a million-dollar bottle of bourbon. The thief, a mysterious woman named Paris, claims the bottle is rightfully hers. After all, the label itself says it's property of the Maddox family who owned and operated Red Thread Bourbon distillery since the last days of the Civil War until the company went out of business for reasons no one knows… No one except Paris.
In the small hours of a Louisville morning, Paris unspools the lurid tale of Tamara Maddox, heiress to the distillery that became an empire. But the family tree is rooted in tainted soil and has borne rotten fruit. Theirs is a legacy of wealth and power, but also of lies, secrets and sins of omission. The Maddoxes have bourbon in their blood—and blood in their bourbon. Why Paris wants the bottle of Red Thread remains a secret until the truth of her identity is at last revealed, and the century-old vengeance Tamara vowed against her family can finally be completed.
BookDepository: The Bourbon Thief
Unbreak My Heart by Nicole Jacquelyn
And another romance novel that I devided I might want to pick up and read is this one. It just seems like this story is full of drama and when I'm in the mood for a good dramatic plot, this might be the right pick for me. Book synopsis:
If you're Kate Evans, you keep your friend Rachel, bond with her kids, and bury your feelings for her husband. The fact that Shane's in the military and away for long periods helps-but when tragedy strikes, everything changes.
After Rachel, pregnant with her fourth child, dies in a car accident and the baby miraculously survives, Kate upends her entire life to share parenting duties. Then on the first anniversary of Rachel's death, Kate and Shane take comfort in each other in a night that they both soon regret.
Shane's been angry for a year, and now he feels guilty too – for sleeping with his wife's best friend and liking it . . . liking her. Kate's ability to read him like a book may have once sent Shane running, but their lives are forever entwined and they are growing closer.
Now with Shane deployed for seven months, Kate is on her own and struggling with being a single parent. Shane is loving and supportive from thousands of miles away, but his homecoming brings a betrayal Kate never saw coming. So Kate's only choice is to fight for the future she deserves – with or without Shane…
BookDepository: Unbreak My Heart
Science Fiction
Infomocracy by Malka Ann Older
Starting off for the science fiction section of the post with a debut novel that's been receiving a lot of praise. The cover is just stunning with beautiful colours. Book synopsis:
It's been twenty years and two election cycles since Information, a powerful search engine monopoly, pioneered the switch from warring nation-states to global micro-democracy. The corporate coalition party Heritage has won the last two elections. With another election on the horizon, the Supermajority is in tight contention, and everything's on the line.
With power comes corruption. For Ken, this is his chance to do right by the idealistic Policy1st party and get a steady job in the big leagues. For Domaine, the election represents another staging ground in his ongoing struggle against the pax democratica. For Mishima, a dangerous Information operative, the whole situation is a puzzle: how do you keep the wheels running on the biggest political experiment of all time, when so many have so much to gain?
The Dark Side by Anthony O'Neill
I've never heard of a science fiction book with a noir crime story before but that's what this book is about. Book synopsis:
Purgatory is the lawless moon colony of eccentric billionaire, Fletcher Brass: a mecca for war criminals, murderers, sex fiends, and adventurous tourists. You can't find better drugs, cheaper plastic surgery, or a more ominous travel advisory anywhere in the universe. But trouble is brewing in Brass's black-market heaven. When an exiled cop arrives in this wild new frontier, he immediately finds himself investigating a string of ruthless assassinations in which Brass himself—and his equally ambitious daughter—are the chief suspects.
Meanwhile, two-thousand kilometers away, an amnesiac android, Leonardo Black, rampages across the lunar surface. Programmed with only the notorious "Brass Code"—a compendium of corporate laws that would make Ayn Rand blush—Black has only one goal in mind: to find Purgatory and conquer it.
The Big Sheep by Robert Kroese
So this book is marketed to appeal to people who enjoy Terry Prachett (which is already a very large number of readers) and also John Shalzi's Old Man's War. For proud sci-fi nerds, then! Book synopsis:
Los Angeles of 2039 is a baffling and bifurcated place. After the Collapse of 2028, a vast section of LA, the Disincorporated Zone, was disowned by the civil authorities, and became essentially a third world country within the borders of the city. Navigating the boundaries between DZ and LA proper is a tricky task, and there's no one better suited than eccentric private investigator Erasmus Keane. When a valuable genetically altered sheep mysteriously goes missing from Esper Corporation's labs, Keane is the one they call.
But while the erratic Keane and his more grounded partner, Blake Fowler, are on the trail of the lost sheep, they land an even bigger case. Beautiful television star Priya Mistry suspects that someone is trying to kill her – and she wants Keane to find out who. When Priya vanishes and then reappears with no memory of having hired them, Keane and Fowler realize something very strange is going on. As they unravel the threads of the mystery, it soon becomes clear that the two cases are connected – and both point to a sinister conspiracy involving the most powerful people in the city. Saving Priya and the sheep will take all of Keane's wits and Fowler's skills, but in the end, they may discover that some secrets are better left hidden.
Fantasy
Age of Myth by Michael J. Sullivan
I am soo excited about this new series, guys! Probably my most exciting book of the year (at least so far). I am a fantasy geek and what is amazing about this series is that the author has already completed the whole series of books. They are all ready to be released! No more George R. R. Marting bullshit! Book synopsis:
Since time immemorial, humans have worshipped the gods they call Fhrey, truly a race apart: invincible in battle, masters of magic, and seemingly immortal. But when a god falls to a human blade, the balance of power between men and those they thought were gods changes forever. Now, only a few stand between humankind and annihilation: Raithe, reluctant to embrace his destiny as the God Killer, Suri, a young seer burdened by signs of impending doom, and Persephone, who must overcome personal tragedy to lead her people. The Age of Myth is over; the time of rebellion has begun.
In the Shadow of the Gods by Rachel Dunne
And another very exciting new dark, epic fantasy series, the Bound Gods series, where mortals have to stand up against gods. This is a great fantasy month, perfect for reading about adventures when you are on vacation. Book synopsis:
Eons ago, a pair of gods known as the "Twins" grew powerful in the world of Fiatera, until the Divine Mother and Almighty Father exiled them, binding them deep in the earth. But the price of keeping the fire-lands safe is steep. To prevent these young gods from rising again, all twins in the land must be killed at birth, a safeguard that has worked, until now.
Trapped for centuries, the Twins are gathering their latent powers to break free and destroy the Parents for their tyranny—a fight between two generations of gods for control of the world and the mortals who dwell in it.
When the gods make war, only one side can be victorious. Joros, a mysterious and cunning priest, has devised a dangerous plan to win. Over eight years, he gathers a team of disparate fighters—Scal, a lost and damaged swordsman from the North; Vatri, a scarred priestess who claims to see the future in her fires; Anddyr, a drug-addled mage wandering between sanity and madness; and Rora and Aro, a pair of twins who have secretly survived beyond the reach of the law.
These warriors must learn to stand together against the unfathomable power of vengeful gods, to stop them from tearing down the sun . . . and plunging their world into darkness.
BookDepository: In the Shadow of the Gods
A Green and Ancient Light by Frederic S. Durbin
One of the elements that intrigued me in this book was its ambience combined with the historical elements. Sounds definitely like a very interesting story. Book synopsis:
Set in a world similar to our own, during a war that parallels World War II, A Green and Ancient Light is the stunning story of a boy who is sent to stay with his grandmother for the summer in a serene fishing village. Their tranquility is shattered by the crash of a bullet-riddled enemy plane, the arrival of grandmother's friend Mr. Girandole—a man who knows the true story of Cinderella'­s slipper—and the discovery of a riddle in the sacred grove of ruins behind grandmother's house. In a sumptuous idyllic setting and overshadowed by the threat of war, four unlikely allies learn the values of courage and sacrifice.
BookDepository: A Green and Ancient Light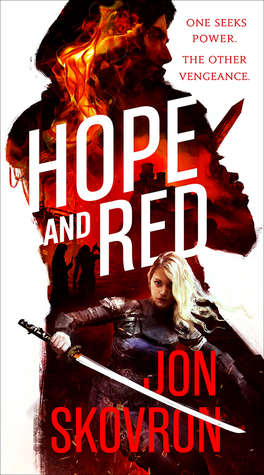 And finally, we have the first book in the Emire of Storms trilogy, a new fantasy, science fiction-y series that I found quite interestin. Book synopsis:
In a fracturing empire spread across savage seas, two young people from different cultures find common purpose. A nameless girl is the lone survivor when her village is massacred by biomancers, mystical servants of the emperor. Named after her lost village, Bleak Hope is secretly trained by a master Vinchen warrior as an instrument of vengeance. A boy becomes an orphan on the squalid streets of New Laven and is adopted by one of the most notorious women of the criminal underworld, given the name Red, and trained as a thief and con artist. When a ganglord named Deadface Drem strikes a bargain with the biomancers to consolidate and rule all the slums of New Laven, the worlds of Hope and Red come crashing together, and their unlikely alliance takes them further than either could have dreamed possible.
Historical Fiction
The Gilded Years by Karin Tanabe
How is it possible that an African American woman pretends to be white and nobody finds out the truth? Apparently, I have not enough knowledge on the subject and this book sounds very interesting and enlightening. Book synopsis:
Since childhood, Anita Hemmings has longed to attend the country's most exclusive school for women, Vassar College. Now, a bright, beautiful senior in the class of 1897, she is hiding a secret that would have banned her from admission: Anita is the only African-American student ever to attend Vassar. With her olive complexion and dark hair, this daughter of a janitor and descendant of slaves has successfully passed as white, but now finds herself rooming with Louise "Lottie" Taylor, the scion of one of New York's most prominent families.
Though Anita has kept herself at a distance from her classmates, Lottie's sphere of influence is inescapable, her energy irresistible, and the two become fast friends. Pulled into her elite world, Anita learns what it's like to be treated as a wealthy, educated white woman—the person everyone believes her to be—and even finds herself in a heady romance with a moneyed Harvard student. It's only when Lottie becomes infatuated with Anita's brother, Frederick, whose skin is almost as light as his sister's, that the situation becomes particularly perilous. And as Anita's college graduation looms, those closest to her will be the ones to dangerously threaten her secret.
BookDepository: The Guilded Years
Radio Girls by Sarah-Jane Stratford
This is a story about a woman working at the BBC radio station after WWI. I haven't read anything like it before and it sounds like something very informative. Book synopsis:
London, 1926. American-raised Maisie Musgrave is thrilled to land a job as a secretary at the upstart British Broadcasting Corporation, whose use of radio—still new, strange, and electrifying—is captivating the nation. But the hectic pace, smart young staff, and intimidating bosses only add to Maisie's insecurity.
Soon, she is seduced by the work—gaining confidence as she arranges broadcasts by the most famous writers, scientists, and politicians in Britain. She is also caught up in a growing conflict between her two bosses, John Reith, the formidable Director-General of the BBC, and Hilda Matheson, the extraordinary director of the hugely popular Talks programming, who each have very different visions of what radio should be. Under Hilda's tutelage, Maisie discovers her talent, passion, and ambition. But when she unearths a shocking conspiracy, she and Hilda join forces to make their voices heard both on and off the air…and then face the dangerous consequences of telling the truth for a living.
The Girl from the Savoy by Hazel Gaynor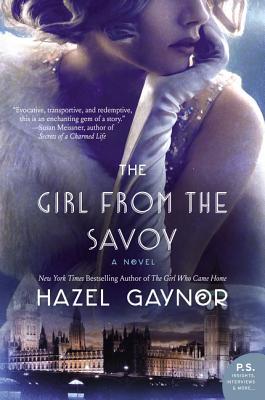 Another historical fiction novel with a female protagonist. There are many common themes in this post, I now see. Plus this one is kind of a chunky one and you know how much I like chunky books. Book synopsis:
Dolly Lane is a dreamer; a downtrodden maid who longs to dance on the London stage, but her life has been fractured by the Great War. Memories of the soldier she loved, of secret shame and profound loss, by turns pull her back and spur her on to make a better life.
When she finds employment as a chambermaid at London's grandest hotel, The Savoy, Dolly takes a step closer to the glittering lives of the Bright Young Things who thrive on champagne, jazz and rebellion. Right now, she must exist on the fringes of power, wealth and glamor—she must remain invisible and unimportant.
But her fortunes take an unexpected turn when she responds to a struggling songwriter's advertisement for a 'muse' and finds herself thrust into London's exhilarating theatre scene and into the lives of celebrated actress, Loretta May, and her brother, Perry. Loretta and Perry may have the life Dolly aspires to, but they too are searching for something.
Now, at the precipice of the life she has and the one she longs for, the girl from The Savoy must make difficult choices: between two men; between two classes, between everything she knows and everything she dreams of. A brighter future is tantalizingly close—but can a girl like Dolly ever truly leave her past behind?
BookDepository: The Girl from the Savoy
Hell's Gate by Bill Schutt and J. R. Finch
And finally, we have a historical fiction thriller that takes place during WWII. Book synopsis:
When a Japanese submarine is discovered abandoned deep in the Brazilian wilderness, a smart, adventurous, and tough zoologist must derail a catastrophic plot in Hell's Gate.
1944. As war rages in Europe and the Pacific, Army Intel makes a shocking discovery: a 300-foot Japanese sub marooned and empty, deep in the Brazilian interior. A team of Army Rangers sent to investigate has already gone missing. Now, the military sends Captain R. J. MacCready, a quick-witted, brilliant scientific jack-of-all-trades to learn why the Japanese are there—and what they're planning.
Parachuting deep into the heart of Central Brazil, one of the most remote regions on the planet, Mac is unexpectedly reunited with his hometown friend and fellow scientist Bob Thorne. A botanist presumed dead for years, Thorne lives peacefully with Yanni, an indigenous woman who possesses mysterious and invaluable skills. Their wisdom and expertise are nothing short of lifesaving for Mac as he sets out on a trail into the unknown.
Mac makes the arduous trek into an ancient, fog-shrouded valley hidden beneath a 2000-foot plateau, where he learns of a diabolical Axis plot to destroy the United States and its allies. But the enemy isn't the only danger in this treacherous jungle paradise. Silently creeping from the forest, an even darker force is on the prowl, attacking at night and targeting both man and beast. Mac has to uncover the source of this emerging biological crisis and foil the enemy's plans . . . but will he be in time to save humanity from itself?
So there are all the books I added to my to-read list on Goodreads. Of course, I would love to know which ones you are most excited about and if you've already pre-ordered any of them! 🙂
I'm a BookDepository affiliate. If you want to buy a book online (free worldwide shipping) and you go through my links (the ones I used above) I'll get a small referral commission. Thank you very much for your support!